For over 30 years, the team at Infotel have been sourcing hotel accommodation for small to medium sized companies in addition to individuals booking business nights away. Our Infotel hotel booking service helps teams of shopfitters needing hotel bookings for long projects taking them away from home. Accordingly, training course providers requiring one night away every month in different locations are served well. Window installers to playground suppliers, construction companies and service providers reacting to natural disasters, such as flooding and emergency accommodation requests, all benefit from our free booking service.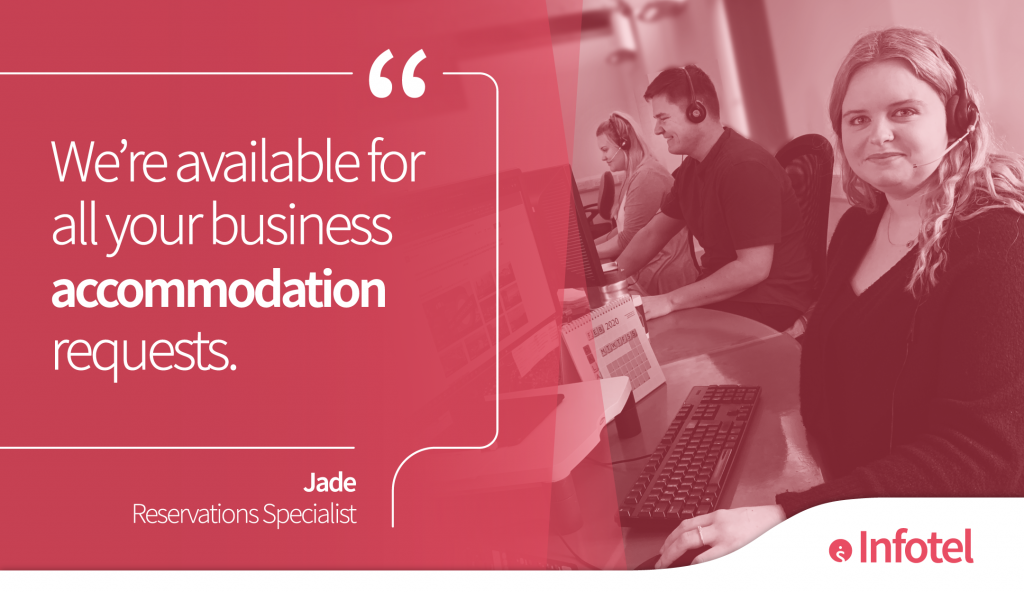 Working with well-known hotel groups, serviced apartment providers and independent B&Bs, our team are in the enviable position of having access to the latest room rates available from leading online booking sites. In addition, we have pre-negotiated rates for hotels in cities and locations across the UK. The Infotel hotel booking service really does open the door to over 1.9 million hotels and rates that can save you up to 23%.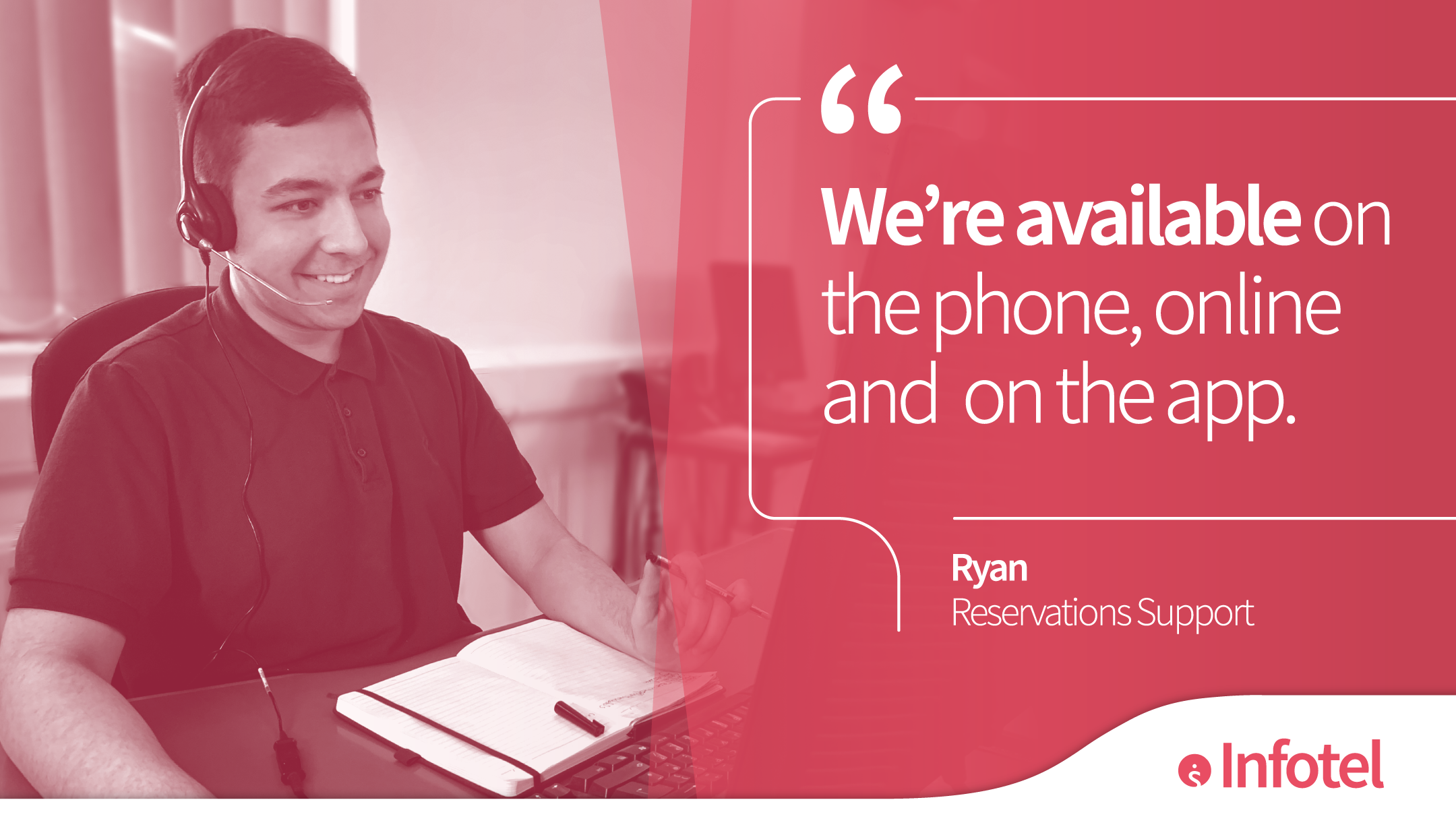 Our accommodation booking service is completely free to use too. Furthermore, we appreciate work plans and projects can have last-minute changes. You may need to alter the date of your hotel booking or even the location. In these instances, we'll make all the changes for you. Plus, with our long-established partnerships we can offer free cancellation policies in many hotels. This further reduces your annual business travel costs as well as the additional work these scenarios create for your hotel booker.
About our Infotel free hotel booking service
We take great pride in delivering a service that goes beyond booking a hotel room. We include additional welfare requirements and requests for solo travellers too. Arranging pre-agreed meal allowances, budgets for incidentals, parking requirements and room locations, even pillow menus are all part of the Infotel hotel booking service.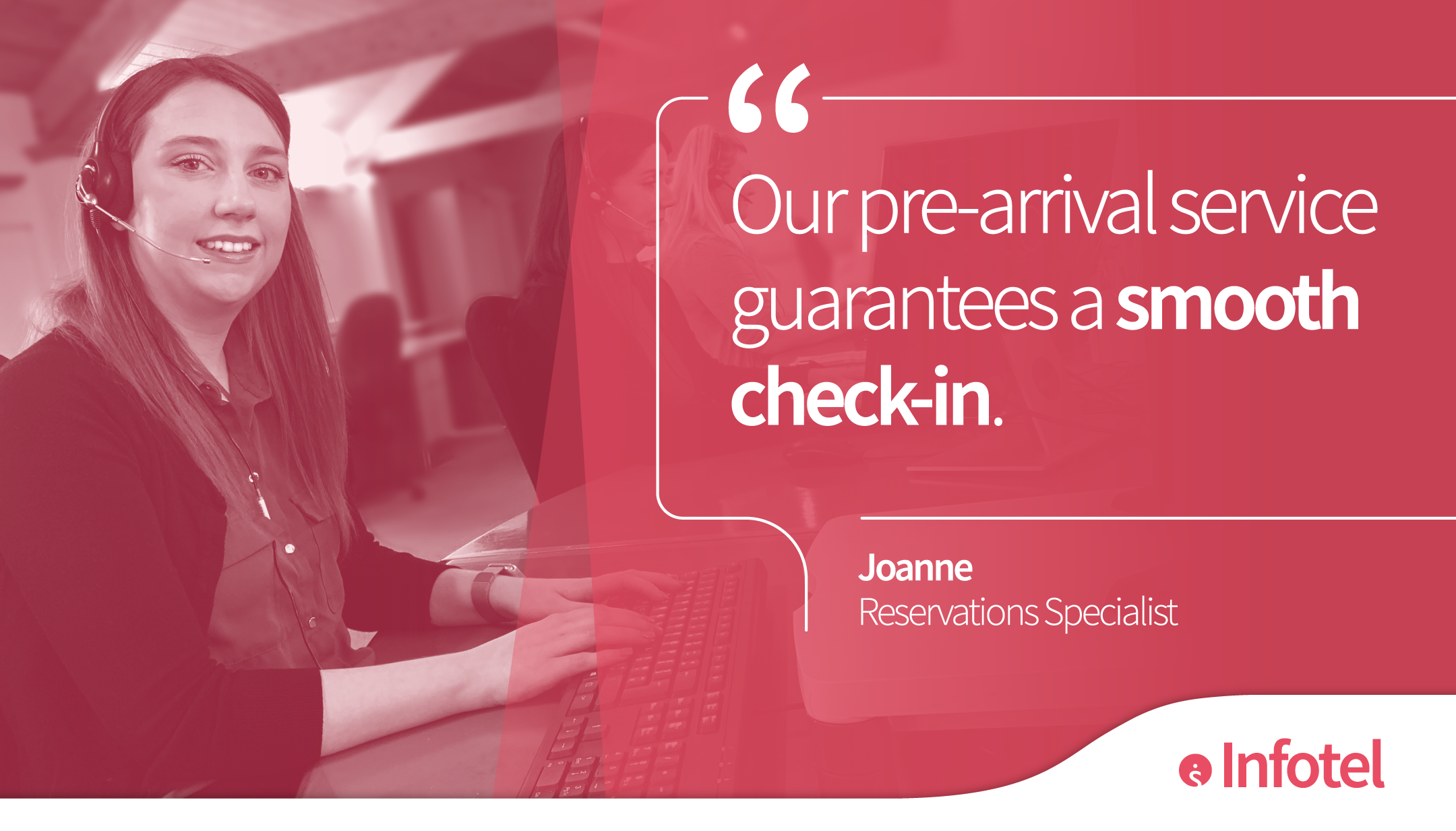 Our free hotel booking service offers solutions for picking-up the bill when you or your colleagues check-out too. To find out how Infotel can help you or your company, let's arrange a time to talk.
T: 01775 843418
E: businessdevelopment@infotelsolutions.co.uk
Or complete the contact form below.
You can find out more about Infotel and our free hotel booking service here