There's something special about a stay at Rathan House. You just need to read the reviews to see the repeat bookers and the guests looking forward to returning to the charming bed and breakfast near Edinburgh.
Located in the leafy conservation area of Eskbank, the property dates back to the 1800s and offers five individually designed guest rooms with en-suite facilities and complimentary toiletries. Rooms have a hospitality tray and a flat screen TV and super comfortable beds.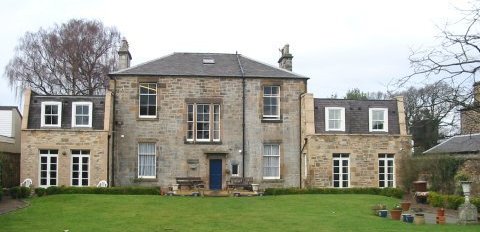 Rathan House has plenty of on-site parking, and there is a lovely sun terrace and a walled garden which is the perfect place to sit and relax on a sunny day.

What makes a stay at Rathan House different?
There are several factors that differentiate the 4-star Rathan House from other guest houses and hotels.
From business guests to international travellers and UK holiday makers, many of the guests who stay here mention the friendly and amenable host. Ewan is full of useful information and will do all he can to make sure a guest gets the most from their stay and their time in Scotland. And he's entertaining too, recounting anecdotes and tales of old, with witty and charismatic charm.
The breakfast at Rathan House is legendary too! Timed to avoid the Edinburgh rush hour, the award-winning breakfast begins at 8.45am and consists of three courses. Keeping it in the family, the Hebridean Highland breakfast is cooked by Ewan's wife Irene and she follows a menu created by Ewan's great, great grandmother. Guests are served fresh fruit salads, cereals or Birchemuesli which is like an apple cranachan, followed by Scottish fishcakes and the Rathan House signature dish of Spealtragan (breaded herring). Kippers and salmon, Finnan Haddy, French toast, eggs and garden herbs plus smoked mackerel make this a breakfast fit for a king or queen; no wonder the Scottish Tourist Board awarded it the maximum five stars!
And then there's Willow and Hoollie, the two adorable labradors who enjoy the pet-friendly garden at the back of the property! The well-behaved canines are accustomed to guests' dogs too and are really child-friendly.
Location, location, location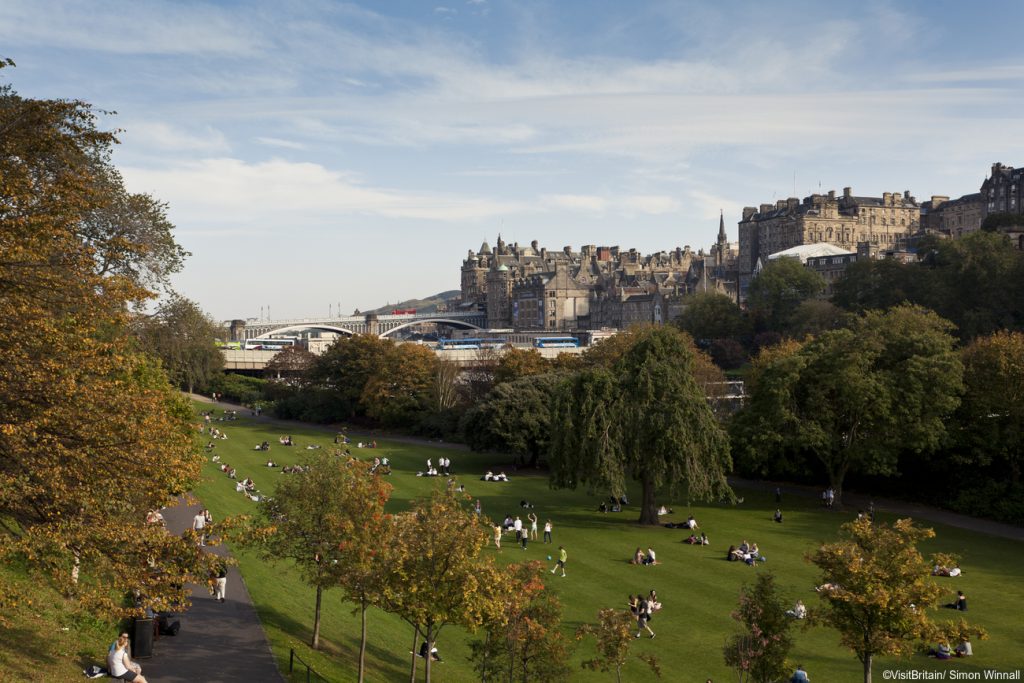 Rathan House is in a great location for guests to enjoy all Edinburgh has to offer. For those using public transport, the bus service runs every ten minutes and the train is every 30 minutes. Edinburgh Castle and the airport are a 20 minute drive. In addition, there is much to see and do in Dalkeith and for history buffs Dalhousie Castle, Oxenfoord Castle and Borthwick Castle, which are within a 15 minute journey, are sure to please.
Located within a convenient walking distance of Rathan House, guests will find a good range of restaurants and pubs which are ideal for evening dining.
How to book
Our reservations team are available Monday to Friday, 9.00am – 5.30pm on 01775 843417. Outside of these hours, send an enquiry about this Edinburgh B&B via the website and we'll get back to you on the next working day.