We're highlighting three vintage-style hotels in England that should be on every vintage lover's bucket list for a UK getaway.
And don't for one moment make the mistake of confusing vintage with old and broken, shabby and not chic! These three vintage style hotels are beautiful. Graceful and calming colour palettes create the vintage-inspired backdrops. French style vintage furniture that would be at home in Provence, Normandy or Bordeaux feature in public areas as well as guestrooms. Elegant lighting, be it vintage chandeliers or a big switch on for an industrial look add to the popular appeal of the vintage look that can never date.
These vintage style hotels have guestrooms that are crying out for an early check-in and a late check-out! Plus they tick all the style boxes for lovers of the boutique bedroom look too!
Hatton Court Hotel for a vintage style stay
Situated in the stunning county of Gloucestershire, overlooking the picturesque Severn Vale, this Cotswold hotel is a real charmer! With that well-known Cotswold honey stone, the hotel exterior makes a striking impression.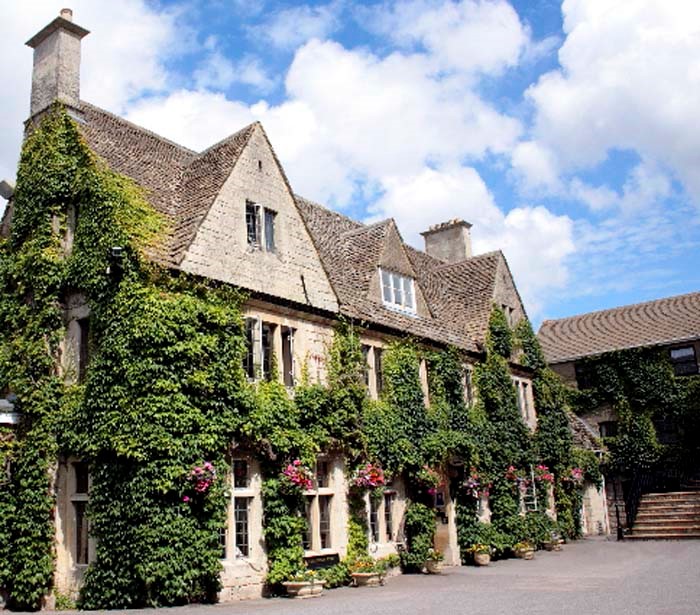 Internally, this period property combines a mix of traditional features with vintage inspired colour schemes and stylish showcase pieces. Not surprisingly Hatton Court Hotel is a huge hit with brides and grooms looking for a beautiful vintage wedding venue in the Cotswolds.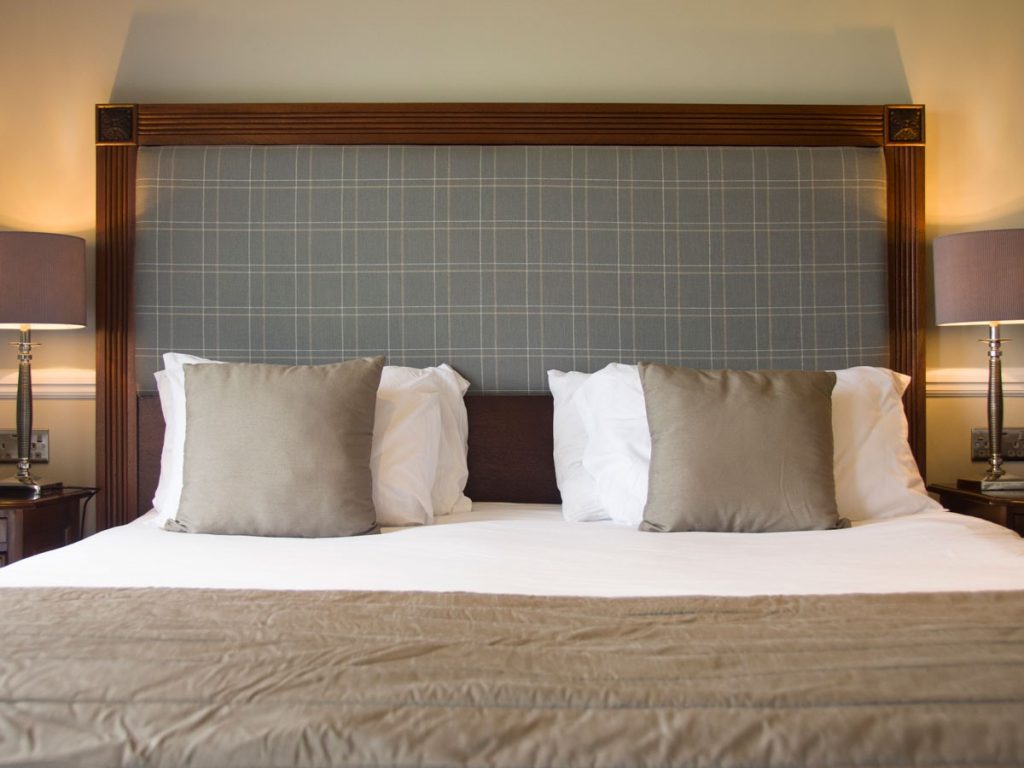 All the guestrooms have been individually designed. Many of them feature a spa or roll top bath. Four-poster beds and views of the surrounding rolling countryside bring even more appeal. In addition to the vintage inspired bedrooms, Hatton Court Hotel offers a range of traditional guestrooms. These are styled with country house décor, fixtures and fittings.
There is however nothing vintage about the restaurant and bar! Redesigned in 2018, the award-wining Tara serves a menu of seasonal, local produce and an exciting wine list from around the world.
The Globe
If all the world's a stage then you'll love our next nod to a vintage styled stay! The Globe is a Grade II listed building located in Warwick. It boasts a sympathetic design which really showcases the hotel's wow factor.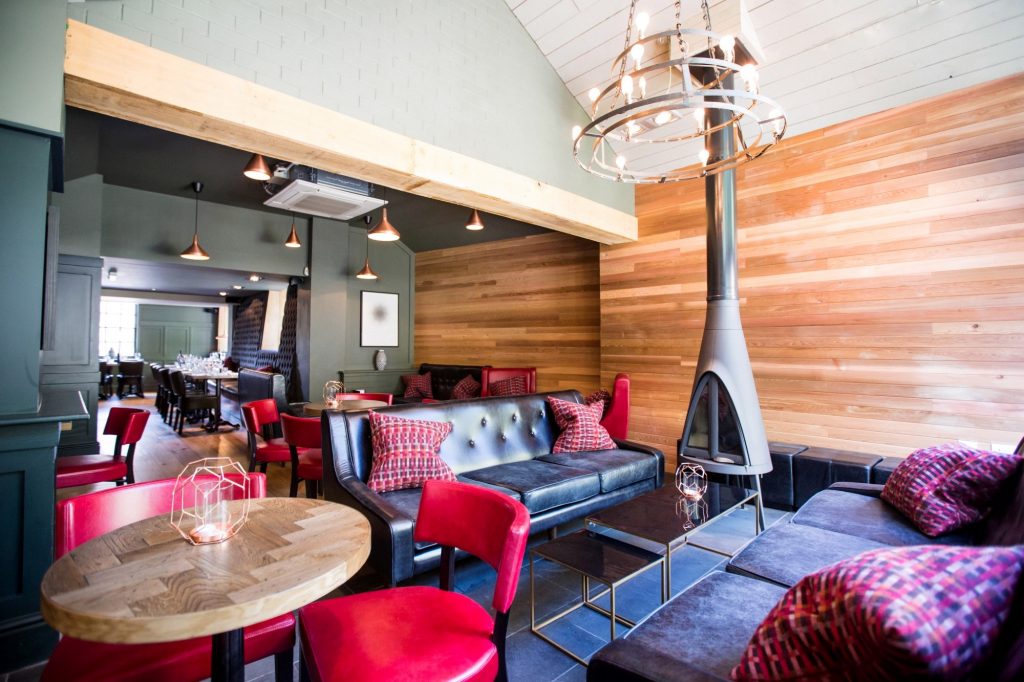 There are just 16 guestrooms, all individual and with luxury en-suite facilities in addition to well-stocked hospitality trays. The Globe's restaurant has a fabulous breakfast menu with avocado and smoked salmon or eggs Benedict; just two delicious alternatives to the vintage stable, full English!
Evening dining consists of sharing platters, wood fired pizzas, English classics, grills and pasta.
Suffolk Vintage Styling at Seckford Hall Hotel
There is so much to love about at a stay at Seckford Hall Hotel Best Western Premier Collection. Firstly, it's in Suffolk! Secondly, it's just a couple of miles from Sutton Hoo, made famous from the Netflix film, The Dig which starred Ralph Fiennes and Carey Mulligan. And thirdly, Seckford Hall itself! With a spa and indoor swimming pool, stunning guestrooms and fabulous fresh food, it's Suffolk's answer to heaven!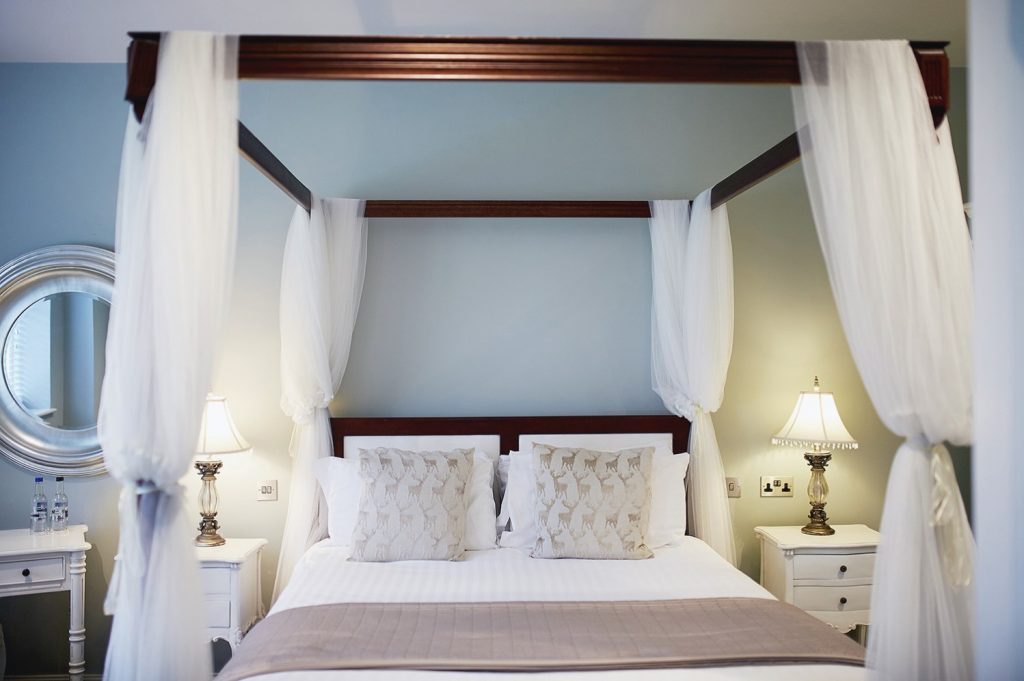 This period property, which sits among fine trees and green gardens, impresses from the start.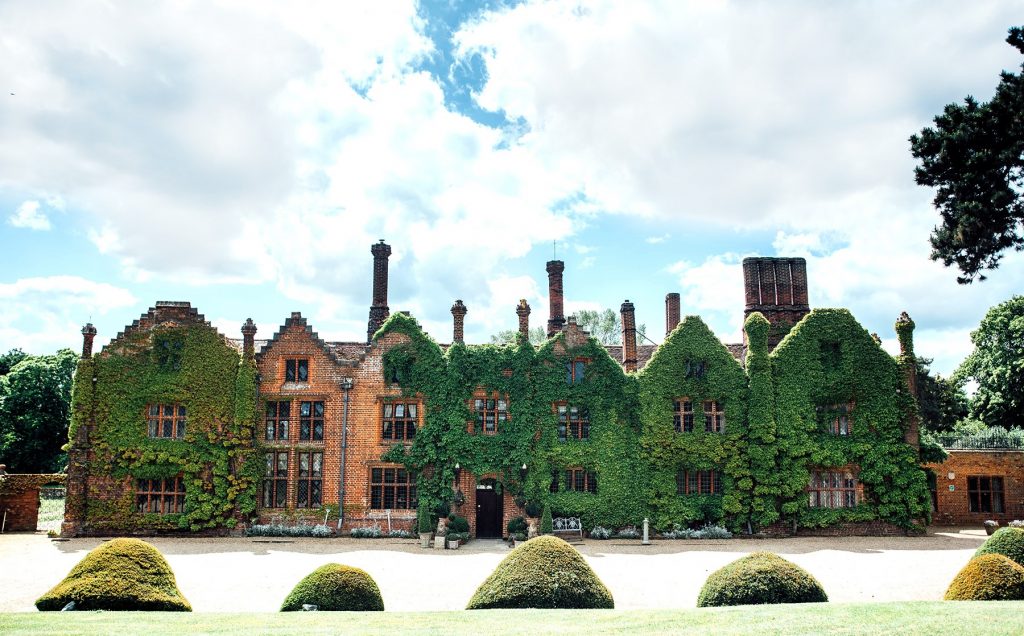 This superior double room shows the calming vintage palette and stylish en-suite facilities.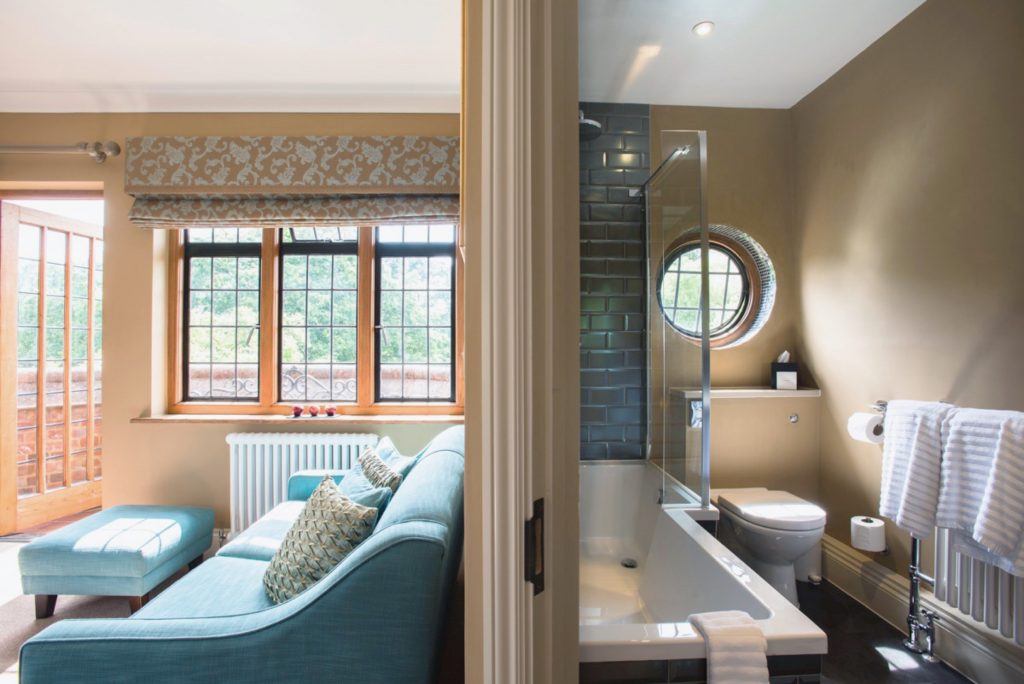 Naturally dining is an important part of any stay, whether you've opted for a vintage inspired break, a romantic getaway or a family break. You'll find Seckford Hall Hotel won't disappoint!
The tempting menu at the 1530 restaurant will encourage you to pull up a chair, tuck into local produce and then sit back and sigh with contentment!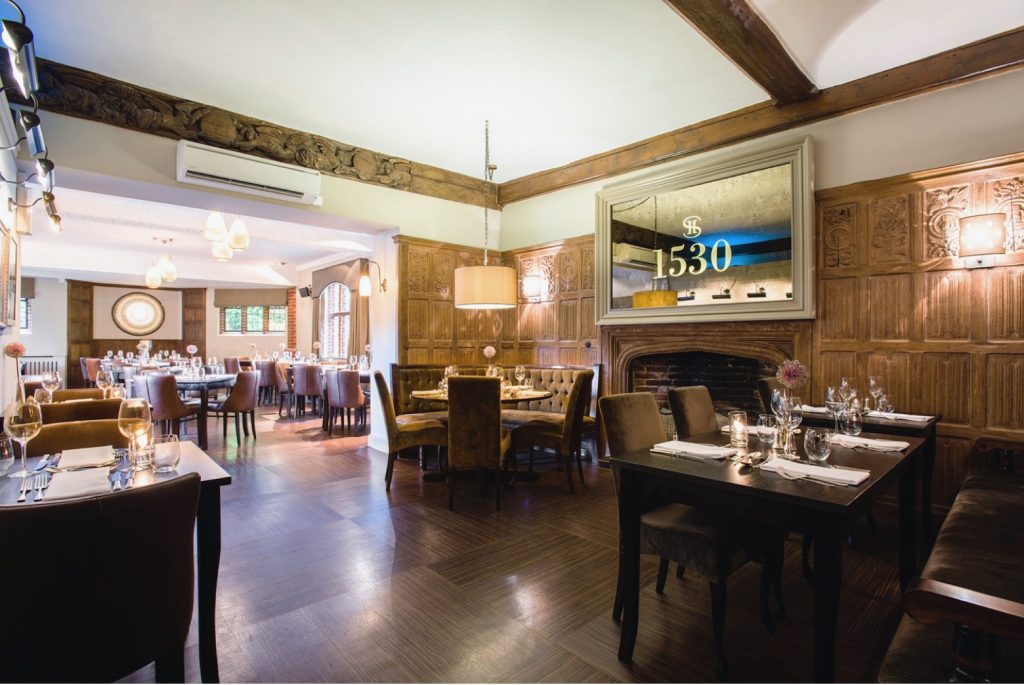 See! We said Vintage isn't old and broken!
These three vintage style hotels beautifully showcase stunning design elements, inviting guestrooms and welcoming restaurants. We have a huge collection of hotels that are perfect for vintage lovers and romantic couples via our website.
If you're looking for a hotel for a budget break or a business trip, our free hotel booking service can save you time and money! Call the team on 01775 843413, Monday to Friday.