There is nothing quite as welcoming than walking into a freshly made hotel room and being greeted by a plush king sized bed! You know the crisp white egyptian cotton sheets are just waiting to cocoon and comfort you after a hard day of work or play. This month is National Bed Month. The annual campaign draws awareness to the importance of a quality night's sleep. And if you struggle with sleep, the following recommended methods may help you get the required dose of Zs in!
Tips to help you sleep better
You will need a comfortable and supportive bed to allow a cosy nights sleep
Avoid clock watching as you will only keep yourself more awake
Drink a warm cup of chamomile tea before you go to bed
To help you fully relax for bedtime, have a hot bath with lavender drops. According to scientists, this aids slow-wave sleep and is great for slowing the heartbeat and relaxing muscles
Listen to calming music or podcasts in bed. Recently 'sleep casts' have been introduced and they use sound and visualisation to create the ideal conditions for a healthy, restful sleep.
Keeping with the theme of National Bed Month, we've selected a few hotels from across UK that are definitely luring us into their guest rooms and their beds!
Hotel Indigo Newcastle and Marco Pierre Steakhouse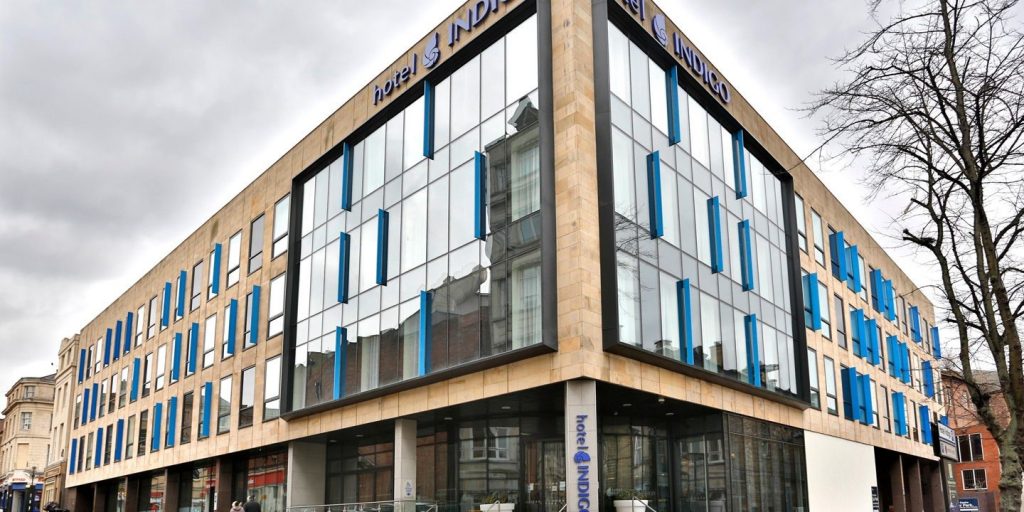 This 4-star hotel is located in the heart of Newcastle and is less than five minutes from the train station. After you've arrived, settle into one of the 148 guest rooms where you can enjoy complimentary bathrobes and free WiFi. A good tip to follow is to book the same sized bed as you have at home. This will help your mind and body to relax and feel comfortable with the familiar size. And as you've got so comfortable at Hotel Indigo Newcastle why not order room service? It's brilliant for when you don't want to have to leave the comfort of your hotel room!
If you do want to venture out, then the Hotel Indigo Newcastle also features a Marco Pierre White Steakhouse Bar and Grill. Their modern dining experience showcases a wide variety of dishes; just make sure you don't eat too late if you're craving the perfect night's sleep!
The Chilworth
Thinking of staying in Paddington, London for a leisure trip? The Chilworth is a great example for National Bed Month! The guest rooms are decorated in calming, neutral tones to create that all important calm atmosphere needed for sleep. Guests can also relax with a vitamin C infused shower in the bathroom. It's perfect for encouraging healthier hair, skin and nails plus a shower is great to wash away the strains of the day. Often overlooked, pillows really do make such a difference to a good quality night's sleep. At The Chilworth, guests can make the most of the pillow menu available to them. In addition you can also bring your own pillowcase to remind you of your home scent. It all helps with falling into that perfect state of slumber.

An on-site gym with state-of-the-art cardio equipment and a selection of free weights might not sound like the right ingredients for National Bed Month, but regular exercise does help with sleep so when you stay at The Chilworth you can continue your fitness regime. The hotel also has excellent spa facilities and a relaxing treatment is sure to destress your mind and relax your muscles. And if you need a little help with starting the day, the guided wake-up yoga sessions held on a Monday and Wednesday, will be the kick-start you need.
Radisson Blu Birmingham
Soaring above the surrounding cityscape in an impressive 39 storey structure is the Radisson Blu Birmingham. This hotel is a popular choice for corporate travellers as it's near the business district and the International Convention Centre. It's equally popular with leisure bookers looking to shop. Either way, this stylish city centre hotel puts you in the heart of everything Birmingham has to offer. And in true style of National Bed Month, a turn-down service is provided in the premium rooms and suites. Another good tip is to set the room's air-conditioning to 60-67 degrees as this is the recommended temperature to sleep at!
Laura Ashley, The Manor Hotel
It's impossible not to feature a four-poster bed for National Bed Month! And Laura Ashley, The Manor Hotel in Elstree certainly takes some beating when it comes to comfort and style!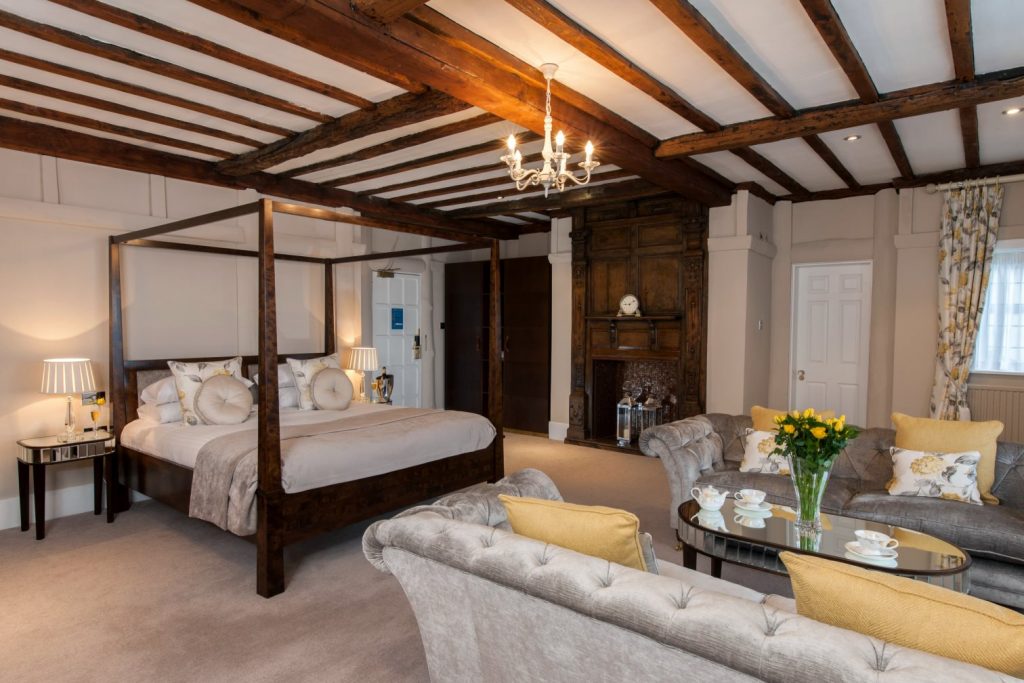 Set in a landscaped garden, this charming hotel is surrounded by ten acres of natural woodland. It's the perfect setting for escaping the hustle and bustle of city life. And for relaxing and appreciating the stunning setting and famous Laura Ashley styling. If you chose to stay in a deluxe double, junior or premier suite, the iPod dock will be handy to play your favourite down-time music as you unwind from the day with a bath. And make sure to hang the do-not disturb sign outside your door to allow for maximum sleep time!
For dining, the award-winning Cavendish Restaurant serves a delicious menu using locally sourced ingredients. And if you feel a soothing nightcap calling, head to the beautiful lounge area for the perfect end to the day!
If any of these hotels have taken your fancy for National Bed Month, or for any time of the year, our reservations team are available on 01775 843417, Monday to Friday, between 9am-5:30pm.