Along with the scent of freshly cut grass, there's probably only one other smell which says summer is on the way and that's the waft of someone else's BBQ carried on the breeze!
If you're in Northampton on Sunday 31 March and that inviting charcoal aroma hits your senses, then you'll have the beautiful Westone Manor Hotel to thank! The hotel, which was once home to famous shoe manufacturer William Sears, has its grand opening of the Manor Shelter BBQ from midday until 9.00pm on Mother's Day.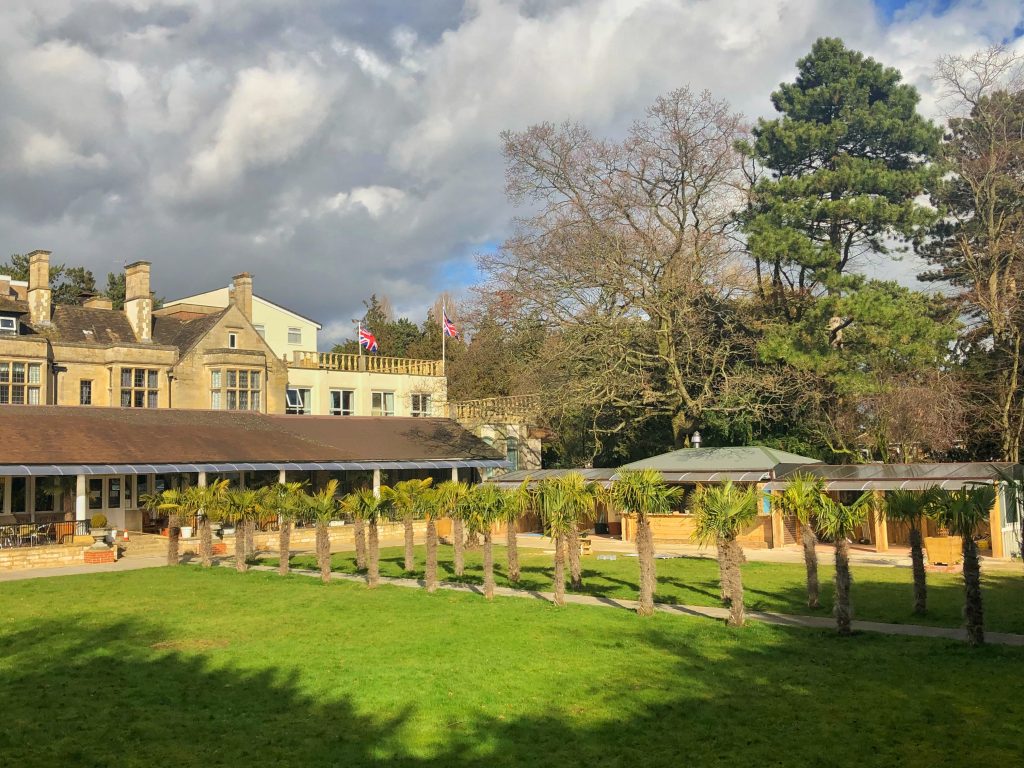 Located on Fir Tree Walk, Northampton, Westone Manor Hotel is only ten minutes from junction 15 of the M1 and is also in a great location for visiting Althorpe Park, Deene Park and Lamport Hall. This means you could spend Mother's Day visiting the ancestry home of Diana, Princess of Wales before heading to the celebratory opening of the Manor Shelter BBQ and enjoying a complimentary welcome drink! Then follow this up with a meal from the new BBQ menu with a celebratory 50% off! Booking isn't essential so if you prefer a bit of spontaneity to your Sunday, you can pop along and still take advantage of the one day only 50% off! If you've already made plans but don't want to miss out on a soul-satisfying meat feast, you can enjoy a 10% reduction from the BBQ menu until 15 April 2019.
On the BBQ menu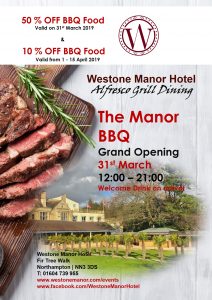 The Manor Shelter BBQ is in a relaxed setting in the hotel's secret garden. It has a friendly and welcoming atmosphere that is perfect for sharing a BBQ feast with family and friends on a long, lazy Sunday. In addition, you can tuck into a BBQ on a weekday from 5pm to 9pm and from midday to 9pm at the weekends.
On the menu is whole grilled sea bass in lemon and dill, served with sautéed garlic butter potatoes and salad, kid's burgers and hot dogs plus the Manor Vegan Special, to name just a few. Steaks, mixed grills and vegetarian sausages guarantee all preferred dietary requirements are fulfilled!
Westone Manor Hotel is ideal for a leisurely break or business nights away. If you would like to find out more please give our reservations team a call on 01775 843417, Monday to Friday.
And if you do go to the grand opening of the Manor Shelter BBQ, bon appetite!