When you think of Coventry you might think of a city overshadowed by all Birmingham has to offer. Or maybe you believe that with Warwick and Stratford-upon-Avon close-by, Coventry can't possibly compete for arts and culture? You'd be wrong on both parts. Culture is cool and contemporary in Coventry! A thriving arts scene combines with centuries of heritage to make this midland city an excellent choice for a UK leisure break. It's superb for the business traveller too because they can take advantage of lower hotel rates compared to Birmingham. And still have a central location with excellent transport links too.
Culture in Coventry
In addition to the famous remains of Coventry Cathedral that was bombed during WWII, Coventry has one of the UK's last producing theatres; the Belgrade Theatre. Built as part of the post-war reconstruction of the city, the Belgrade has timber in its construction which was sent from the people of Belgrade as a gift.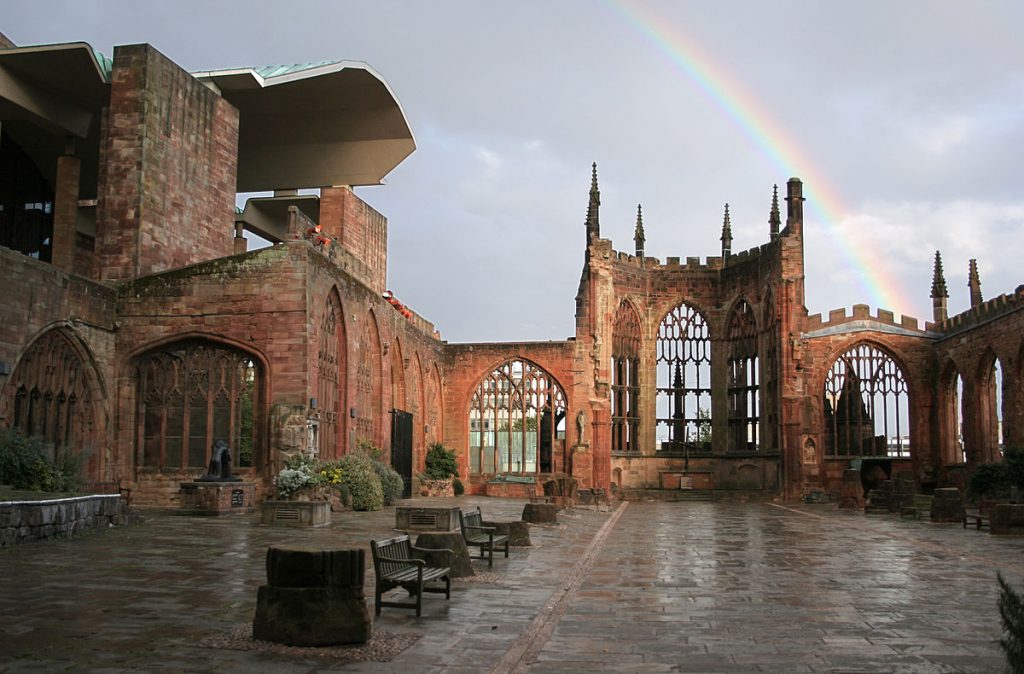 Famous English actors have started their careers at the Belgrade Theatre including Sir Ian McKellen and Michael Crawford. The theatre was instrumental in starting the outreach programme Theatre in Education back in the 60s. This is something of an institution nowadays with children learning through portable productions held in schools.
Another cool and contemporary attraction in Coventry is the Coventry Canal Basin. This consists of several traffic-free art treks which feature the city's industrial past. A stay in Coventry has to include a visit to the Coventry Transport Museum too because it houses the world's largest collection of British road transport. Along with lots of galleries and exhibits from across the centuries, this family-friendly museum has some really cool interactive exhibits too, including a 4D land speed simulator.
A cool & contemporary stay in Coventry
Your visit to Coventry naturally warrants a super cool place to stay. Serviced apartments are definitely on-trend with business travellers as well as tourists. With all the services of a hotel but with the added benefits of more space and the option for self-catering, it's not surprising that apartments are a popular choice.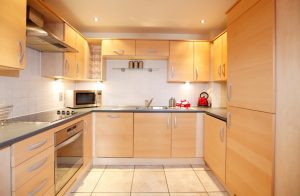 Coventry Home, Priory Place is ideally located for business meetings in the centre of Coventry and perfect for visitors wanting to discover Coventry's cool and contemporary attractions. These serviced apartments feature well-equipped kitchens, dining areas and comfortable sofas for down-time in front of the TV. The apartments are available to book for short-term stays. This is perfect for a long weekend away or a longer duration if business meetings keep you away from home. Plus there is a choice with the size of apartment available suiting a solo traveller, a couple or three colleagues or friends staying under the same roof.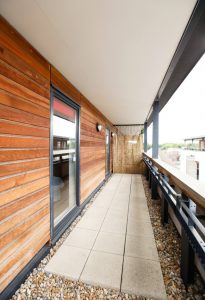 The serviced apartments at Coventry Home, Priory Place also have a compact outside space so guests can get some fresh air as they watch the world go by below! There's a choice of restaurants below too, including Nando's and a Wetherspoons pub so when self-catering is not on your agenda, there's definitely somewhere very close-by to satisfy your hunger!
To find out more or to make a reservation for Coventry Home, Priory Place, please contact the team on 01775 843417 or email reservations@infotel.co.uk.
Enjoy your stay!