Let's raise a glass and say cheers to English Wine Week which starts this Saturday 25 May and runs until 2 June 2019. Perfectly timed for the Spring May Bank Holiday and the start of the tourist season, English Wine Week celebrates award-winning whites and competitive sparkling wines produced by English vineyards. Red wine production, always a challenge in England, can now boast about the smooth reds that are emerging. Producers in Burgundy would be proud to bottle these! In addition, sophisticated rosés – best enjoyed in a large glass at the end of a summer's day – are making an elegant stance too.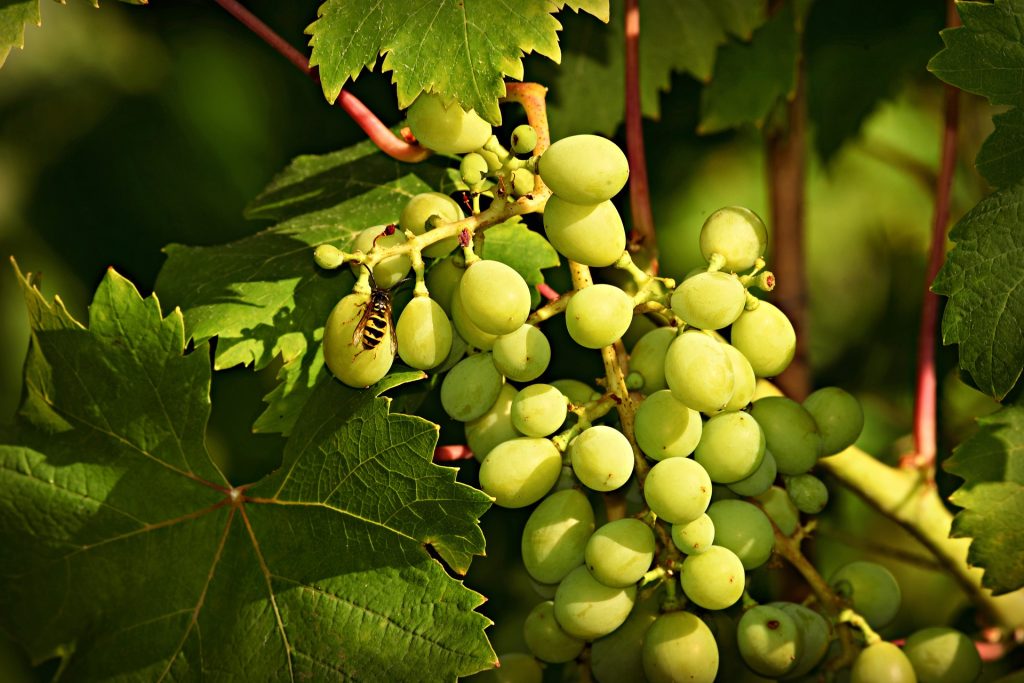 French Champagne producers have long had their eye – and taste buds – on our sparkling creations. In 2019, it's definitely safe to say the era of knocking English wines is over! With 288 vineyards, we are gaining a reputation across the world for producing high quality wines. And maybe that's the secret of our growing success; not producing vast quantities but instead, concentrating on the quality. The fact that English wines are now more than a match in taste and price to a sancere or chablis shows just how far producing wine in England has excelled.
Vineyard tours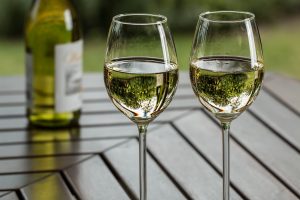 Many of England's vineyards are celebrating National Wine Week with tours of their vineries. Some are taking the celebration a step further and having stalls with local produce so the celebration becomes a day of showcasing regional delights, from artisan breads and cheeses to sausages and pies made from game and rare breed pigs.
We're highlighting four of England's vineries that can be open for tours and tastings if you contact them in advance or visit their website for opening times. In addition, because tasting is involved, we've found the perfect accompaniment for an overnight stay too so you can really savour all the thrills of English Wine Week!
Oxfordshire
Brightwell Vineyard and Winery in the Thames Valley benefits from a warm and dry climate that's ideal for grapes. The Chiltern Hills, North Downs and the Cotswolds surround the region and provide the important and protective shelter that grapes needs. Brightwell is well-known for producing white, rosé, red and sparkling wines that regularly win national and international competitions. In addition to the tours and tasting, people can get involved with the harvesting of the grapes too. Don't worry if that's too energetic, you can buy wines direct from the winery on Saturdays and Sundays!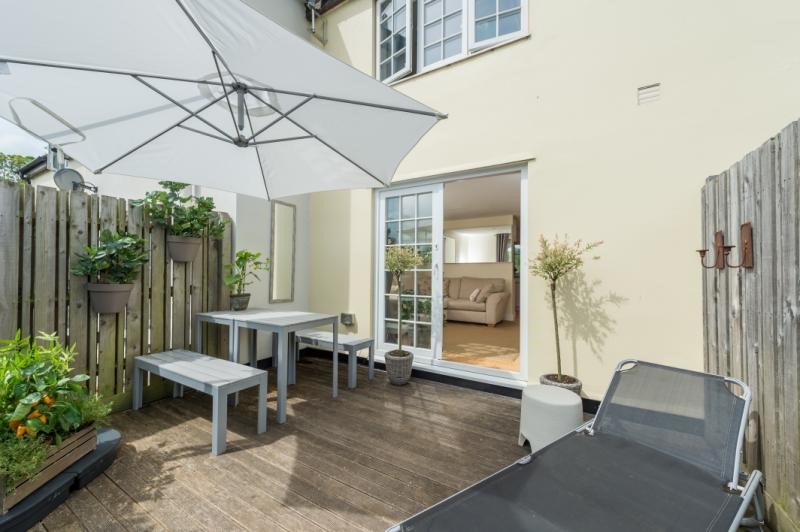 There are plenty of hotels in Oxfordshire but we think a stay at Waterside Serviced Cottages and Apartments provides a relaxing break. One of the beauties of staying here is the great outside space the cottages benefit from. You can kick back and relax in your garden and appreciate the warm climate that spurs the grapes on! Plus, having the flexibility for self-catering is always a good idea if you just want to be spontaneous. Who wants to commit to set meal times anyway? We also love Waterside because its pet friendly and child friendly!
English Wine Week – Hampshire
Nestled in the New Forest National Park, Brook Hill was established in 2012 when a hectare of south facing slope was planted with 2,500 vines using six different grape varieties to create white, rosé and sparkling wines. The combination of chardonnay, pinot noir, bacchus, pinor gris and dornfelder grapes are hand-picked in September or October. After harvesting, the grapes are pressed and left to ferment in Brook Hill's on-site winery.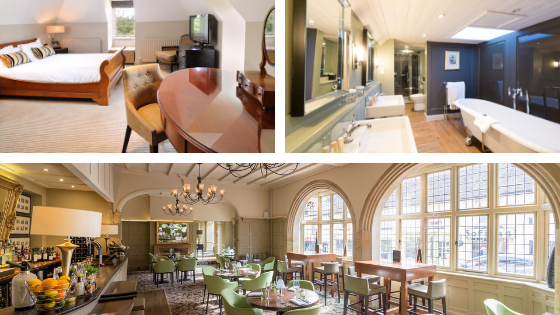 For a night or two away in the New Forest, the perfect destination has to be the lovely village of Lyndhurst. And for a charming stay the Crown Manor House Hotel is a fabulous choice. This 4-star boutique hotel offers a warm welcome to the 15th century listed building. Original roaring fires, tranquil gardens, attentive service and delicious menus using locally sourced ingredients are a lovely accompaniment to a Hampshire wine tasting and winery tour.
English Wine Week – Kent
Set amongst 22 acres of vineyards, in an Area of Outstanding Natural Beauty, the Chapel Down winery in Kent offers guided tours and gift experiences and is open to visitors seven days a week. We suggest a walk through the vineyards and beautiful herb garden before enjoying a meal in the two AA rosette and Michelin Bib Gourmand restaurant. And don't forget to stock up on English wines from the on-site shop before you leave!
For an overnight stay, you could consider Royal Tunbridge Wells which is 24 miles from the winery, Hastings in East Sussex is 19 miles or Ashford in Kent which is just 15 miles away.
English Wine Week – Norfolk
The sea breeze, lots of sunshine and just a few rare rain showers provide the climate for grapes to flourish at the Chet and Waveney Valley Vineyard. In its rural location, this vineyard began as a traditional farm. The former stables now provide the backdrop for today's wine tastings. As a boutique vineyard, the team here are making award-winning English sparkling wines that are perfect for celebratory party toasts as well as lingering over in a delightful English country garden!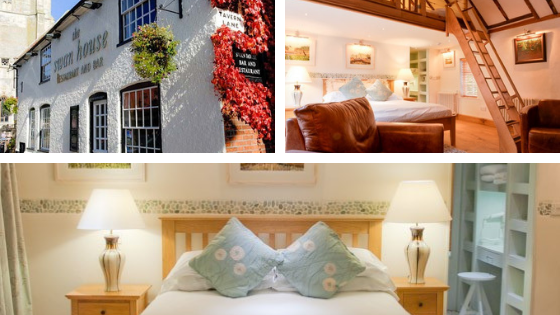 We have an excellent choice of hotels and B&Bs in Norfolk and Suffolk. However, today, our top tip is to stay at the Swan House in Beccles, Suffolk. Accommodation is on a room-only basis with a continental breakfast. The en-suite rooms will charm the walking boots of most guests! Plus the picturesque Suffolk village with its café and pub will delight.
However you decide to celebrate English Wine Week, whether you clink with an elegant champagne flute or a stylish wine glass, we say cheers to you and to the continued success of the English wine trade!