Rustic villages and charming towns set the scene for a superb weekend getaway to Fife. Home to St Andrews, there is plenty of history to discover. Add in museums to explore, golf to play and delicious dining experiences to enjoy. For a Scottish trip to remember, book your accommodation in Fife with a stay at The Old Manor Hotel and you're set for a fantastic few days away exploring Scotland.
The Old Manor Hotel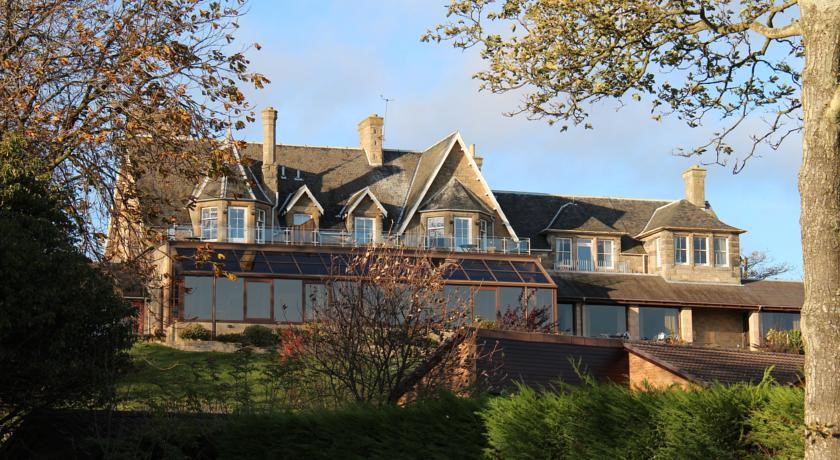 Built as a private residence, The Old Manor Hotel became a hotel in 1949 and today it welcomes guests with a warm and friendly ambience. It's a delightful backdrop for relaxing, unwinding and having some well-deserved downtime. Plus it's located in one of the most scenic areas of Scotland! Sitting in East Neuk, visitors can enjoy superb views of the coastline and the Firth of Forth.
Guest Rooms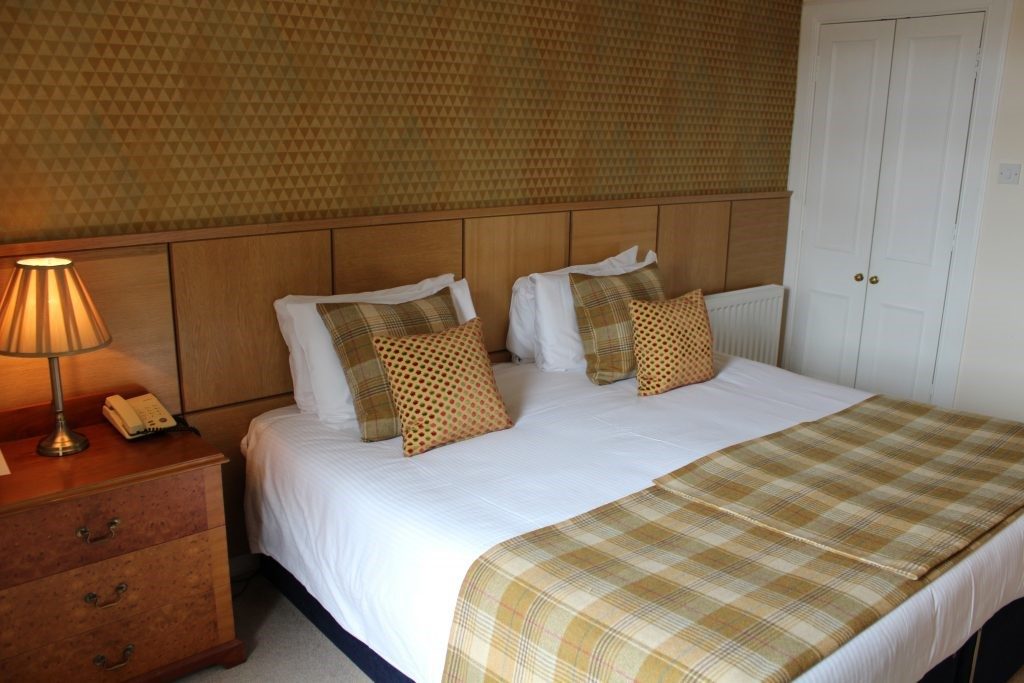 Guests can choose from 23 stylish bedrooms. Pick a style that suits the requirements of your stay; standard rooms provide luxury en-suite accommodation with the choice of a double bed or two single beds. Alternatively, admire the landscape of Lundin Links Golf Course and the Firth of Forth when you opt for one of the sea view rooms with a balcony. In addition to this, views of the Lothian hills can be enjoyed from one of the superior rooms, which most have balconies. Four-poster suites are ideal for romantic getaways and include gorgeous bay windows and a plush sofa.
Eat and Drink at the Old Manor Hotel
The Sea View Restaurant is calling for a grand fine-dining experience in Fife. As well as the glorious views, there's plenty to be excited about when it comes to eating at this hotel! Combining carefully prepared dishes with locally sourced ingredients, the Head Chef showcases the very best of Fife produce on the restaurant menus.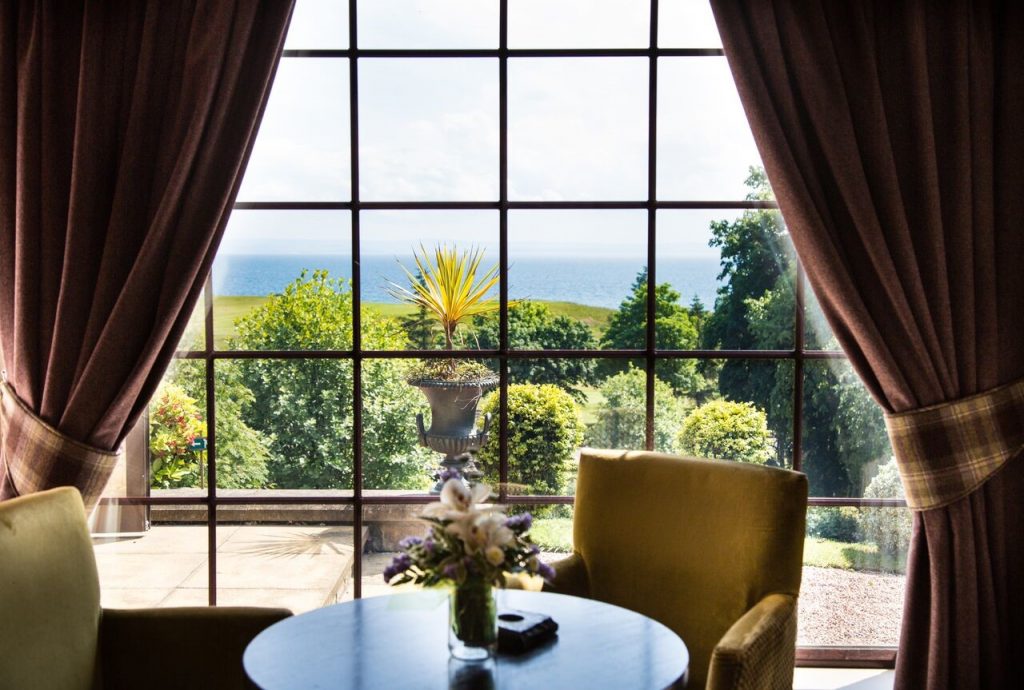 A hearty breakfast will kick-start your day of exploring. Choose from a selection of cereals, pastries and healthier options, as well as freshly prepared cooked items straight from the kitchen. And when lunch and dinner strikes, a varied menu will tickle the taste-buds! Plus there's an exciting new menu soon to be launched!
A weekly highlight at the hotel is the Sunday lunch time carvery. Also, the High Tea where guests can indulge in a delicious array of cakes and scones is always popular.
Tee Time at the Old Manor Hotel
You don't have to travel far to enjoy a game of golf during your stay in Fife. The Old Manor Hotel has over 50 golfing experiences on offer, starting with the course located just on their doorstep. The Lundin Links golf course is situated between the hotel and the sea.
Alternatively, just 20 minutes away is the 'Home of Golf' – St Andrews, where there are seven courses within the vicinity. Some of the challenging courses in this area include Leven, Crail, Kingsbarns and the two courses at Fairmont St Andrews Resort.
Other things to do in Fife
For outdoor lovers, there are plenty of coastal treasures in Fife! Wander through the cosmopolitan atmosphere of St Andrews or simply stroll through the traditional quaint fishing villages including Crail, Anstruther, Pittenweem, St Monans and Elie, to name a few! And if you're looking to take in some history of the area, head over to the abbey in Dunfermline or the Scottish Fisheries Museum.
Conclusion
You don't have to leave the UK to have a fantastic few days away. And if you especially love the outdoors or love to admire the outdoors from a comfortable, cosy indoor setting, this is an excellent choice! A stay at the Old Manor Hotel combined with sight-seeing in Fife really does set the scene for a great getaway.
To learn more about this hotel you can contact our team on 01775 843417, Monday to Friday from 9:00am until 5:30pm.