Bonfire Night 2019 is shaping up to be a big sparkly affair across the UK with organised fireworks displays. And this is especially true at London's Ally Pally. The iconic landmark venue will have two nights of fiery festivities for families and fun loving adults. Billed as London's largest and best fireworks festival, events take-off from Friday 1 November.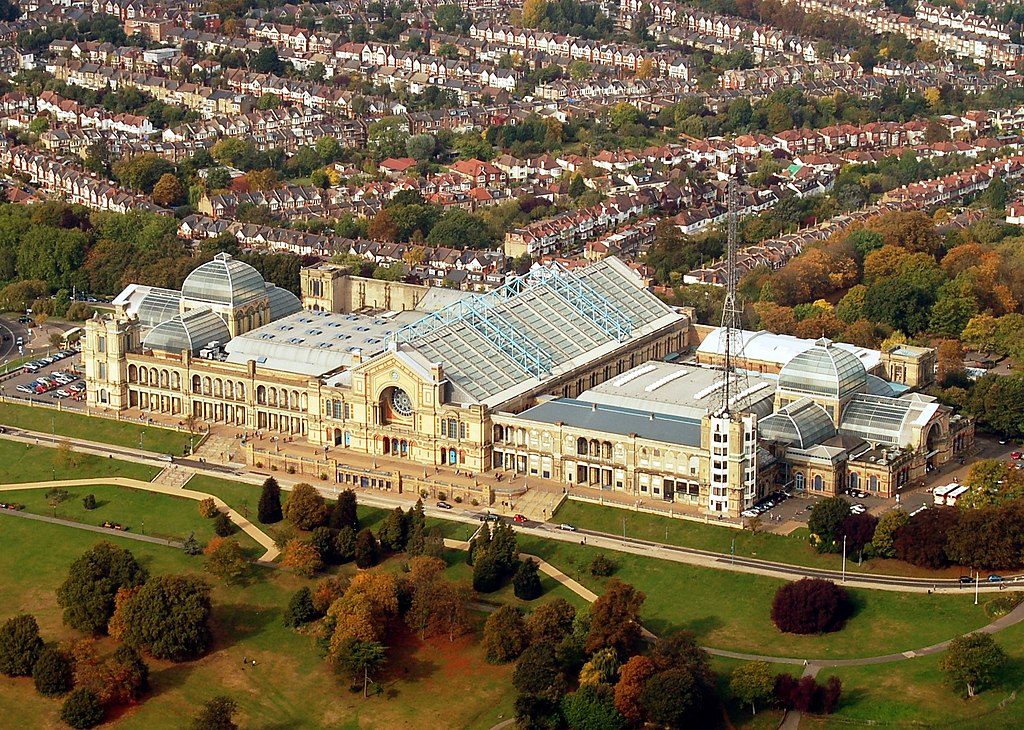 The ticket only occasion includes entry to London's biggest German bier festival where revellers can enjoy foot-stomping live music, street food and craft beers. There's also a great family area that includes a funfair and film fans can enjoy classic cult screenings in the beautiful Victorian theatre. In addition, the Ally Pally ice rink will be open too.
A bonfire will be lit at 7.30pm on the Friday, 6.30pm on the Saturday, and thanks to the Alexandra Palace Creative Learning project and local artists, a 30 foot effigy will be at the top of the bonfires too!
Located between Muswell Hill and Wood Green, Alexandra Park has good public transport links making fireworks night easy to get to and from.
If you want to attend the Ally Pally Fireworks Festival and combine your visit to London with some leisure time, consider locations in North London such as Islington, Brent Cross, Shoreditch and Wembley; each district brings its own unique style with different shopping areas, restaurants, bars and cafes.
Bonfire night with a difference
Fans of the Amazon hit series Vikings may want to venture to Tutbury Castle near Burton on Trent where bonfire night includes a moonlight battle followed by a Viking funeral. All this action takes place before the main fireworks display at 8pm. With a bar and BBQ, plus a tearoom serving hot and cold food, this event at Tutbury Castle is always a winner with visitors of all ages.
Located just a short distance from the castle is the Dog and Partridge Hotel in Tutbury. The Grade II listed building features beautiful en-suite rooms with exposed stone walls and oak beams. Tastefully decorated and with a welcoming bar and restaurant, this former coaching inn is an ideal place to stay. Additionally, it's a great location for further travels; venture on to the Peak District and all the delights of Derbyshire.
No horsing around on bonfire night
So ordinarily animals and fireworks do not go well together. Newcastle Racecourse has a great solution where animal welfare remains a top priority and race goers get a fun day out followed by some additional sparkle and flare in the evening!
An afternoon of races on the all weather track start at 3.30pm. And with the last race at 7.30pm, horses will be long gone from the course when the fireworks display kicks-off an hour later. Free parking and free admission for the under 18s and with entertainment, including a funfair, the going is sure to good in Newcastle!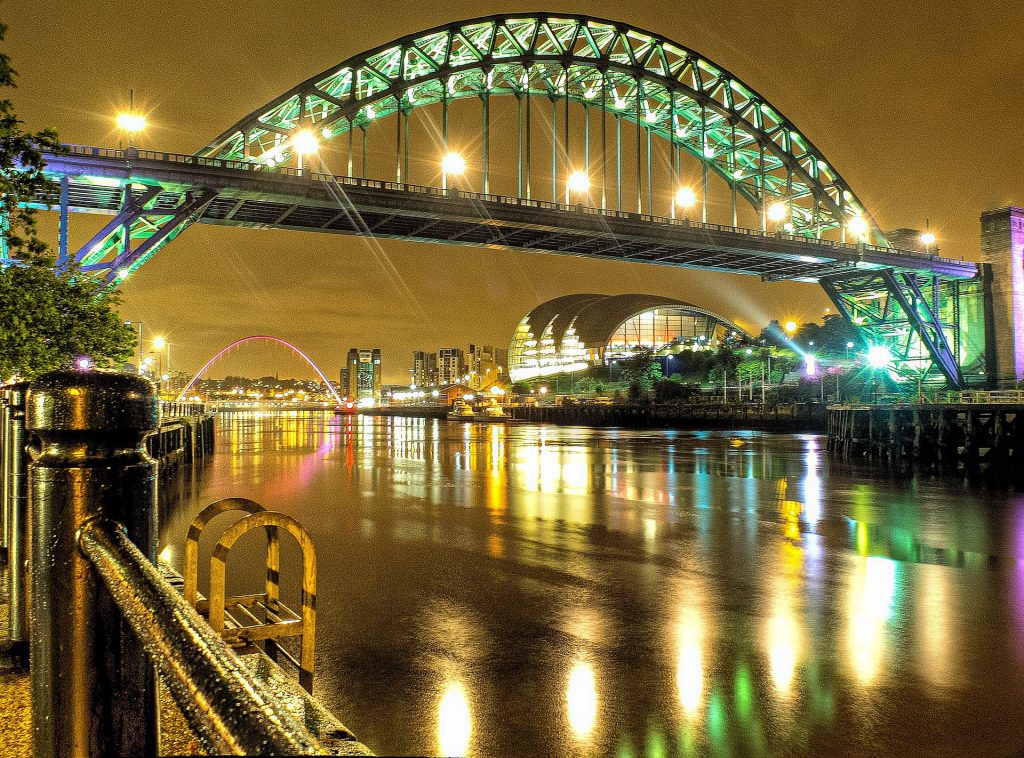 For accommodation in Newcastle, visitors really are spoilt for choice. City centre and quayside hotels in Newcastle guarantee visitors are in a superb location for discovering everything the city has to offer as well as being convenient for trains and the metro. Equally appealing are serviced apartments. These combine the services of a city centre hotel but provide more living space, including a kitchen for self-catering.
Newcastle also has a good range of B&Bs, guest houses and even caravan parks by the seaside in addition to 3, 4 and 5-star hotels.
Fireworks in Liverpool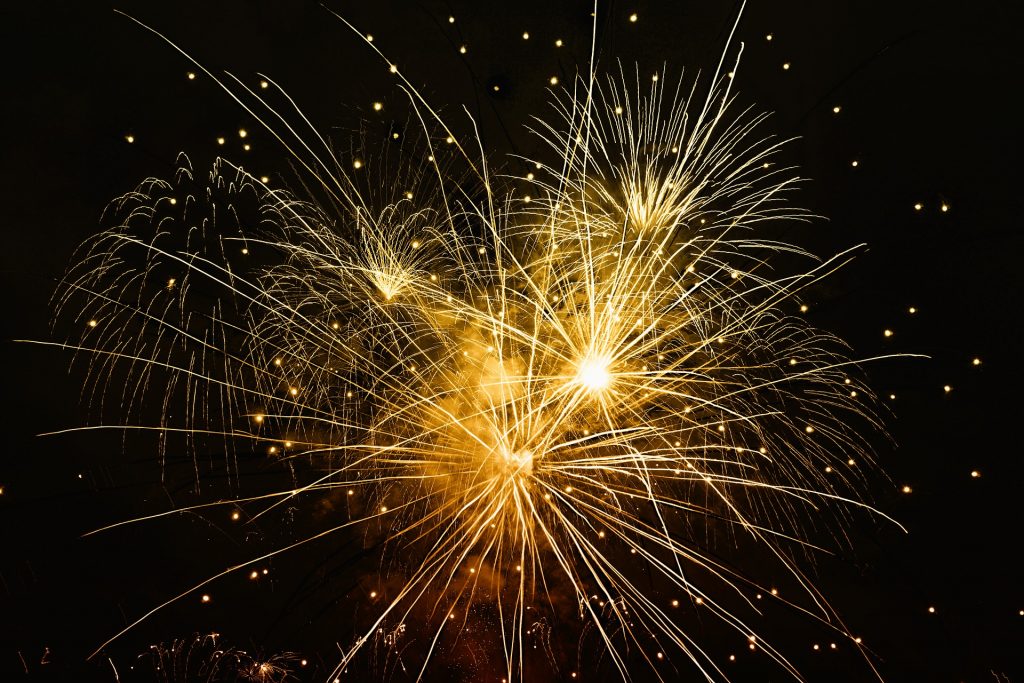 Ever since Liverpool was City of Culture in 2008, its reputation to embrace and celebrate arts and culture has never waned. And the famous city's line-up for bonfire night 2019 is a true spectacle. The River of Lights will take place on Liverpool's Waterfront from 1 to 9 November and will feature two simultaneous displays on either side of the River Mersey. Set to a dramatic soundtrack, the free 15 minute fireworks display could rival the River Thames New Year's Eve fireworks display! In addition, River of Lights includes dynamic, immersive performances and displays, plus installations and artworks. All in all, the event is so much more than a fireworks display for bonfire night. It promises to be the in-place to be for selfies too!
If you're planning on going to Liverpool for the River of Lights, you can book your hotel here.
Wherever you celebrate bonfire night 2019, stay safe and have fun!