From the thriving Scottish cities to the breathtaking landscapes of The Highlands, Scotland is a destination to be celebrated on St Andrew's Day and beyond. With a busy schedule of exciting events, such as the famous Edinburgh Fringe Festival, Military Tattoo and Celtic Connections, Scotland has much to offer history buffs and culture vultures, twitchers, ramblers and of course, golfers and Whisky enthusiasts!
Something old, something new
Go to Scotland for the stunning lochs and maybe spot the Loch Ness monster! Climb Ben Nevis, the UK's tallest mountain at 1,345 metres and take in the staggering views all around. A trip to Scotland has to include a day at the zoo in Edinburgh and as you're in the city, it's impossible to ignore the impressive Castle! A stroll up Arthur's Seat should be on the agenda too!
A new attraction in Scotland is two 30 metre high horse head sculptures. These are known as The Kelpies and are located at The Helix Park between Falkirk and Grangemouth. The works of art from artist Andy Scott stand at 100 feet tall and weigh more than 300 tonnes each. The Kelpies represent how heavy horses was used in Scottish industry to pull wagons, barges and ploughs. The impressive sculptures are proving a popular 5-star attraction with visitors from across the globe as well as the UK.
It's a little too early for snow on the mountains for St Andrew's Day! Time a visit to Scotland in the New Year though and enjoy a traditional Scottish Hogmanay and the ski runs at Aviemore and the Cairngorms.
If you're going to Scotland for St Andrew's Day and you're a golfer, then a round on the legendary St Andrew's Championship Course should be on the card! Maybe you're sneaking off to John O'Groats for a romantic wedding on St Andrew's Day! Or perhaps you simply wish to toast the country's patron saint with a wee dram on one of the many distillery tours available in Scotland! Whatever the reason, come with us on a journey from Glasgow to Aberdeen to discover what to do and where to stay in Scotland!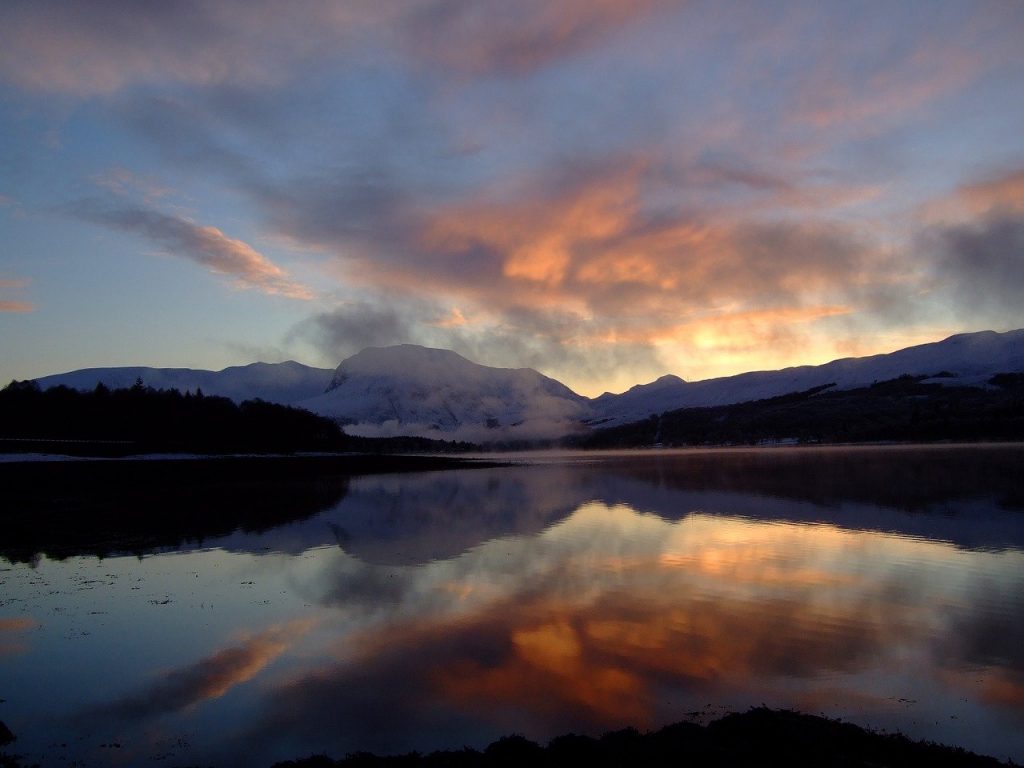 Visit Glasgow
Famed for its Victorian architecture, Glasgow is the first stop on our guide of Scottish destinations to visit this St Andrew's Day. Known as the country's cultural hub and home to Scottish Opera, Glasgow is a great choice for visitors wanting a great night out and a base for Christmas shopping. Kelvingrove Art Gallery and Museum, Glasgow Cathedral and Riverside Museum are among some of the other attractions and if you're planning a visit in 2020, don't forget Glasgow will be a host location for next year's UEFA Euro 2020!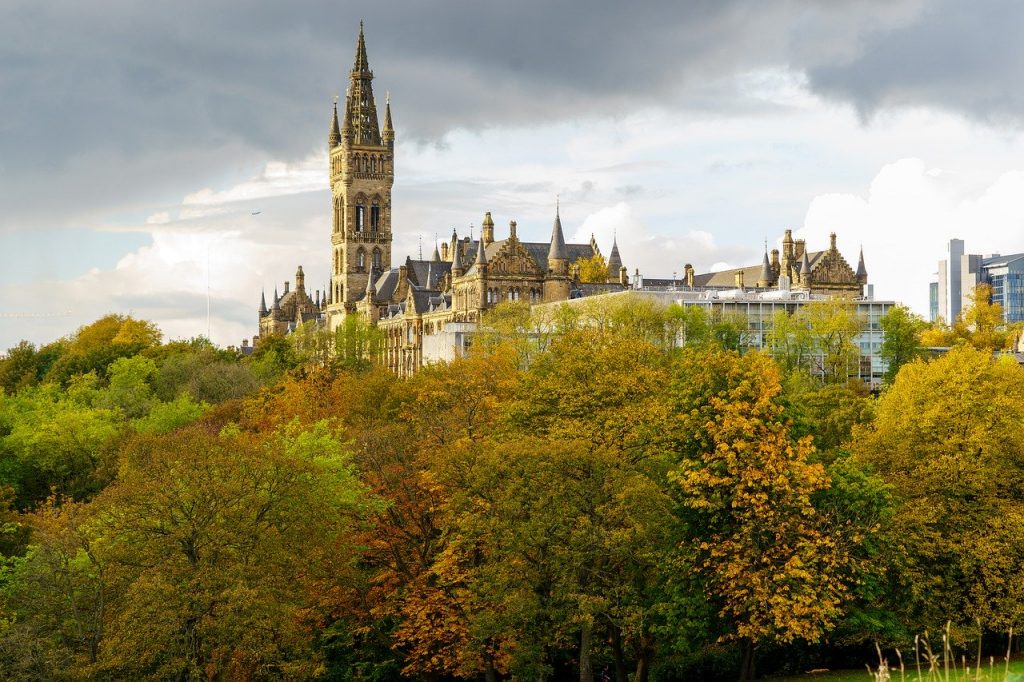 Ibis Styles Glasgow Centre George Square
Located just fifteen minutes from the multi-purpose indoor arena SSE Hydro, the Ibis Styles Glasgow Centre George Square is a four-minute walk from Glasgow Queen Street Station which is ideal for guests arriving via rail. Plus, this hotel sits on the River Clyde and is perfect for dining out in nearby restaurants, toasting St Andrew's Day in one of the bars or shopping in George Square.
Guests are greeted with a warm welcome to the hotel and the team will do everything to ensure a smooth and comfortable stay. Following a great night's sleep, enjoy a well-balanced continental breakfast to kick-start the morning! Guests may notice some unique features at this hotel too! A pool table, a retro games station and a Deezer jukebox are available for downtime play!
Explore Edinburgh
The next location on our journey is Edinburgh, Scotland's capital city. Combining a medieval Old Town and the elegant Georgian New Town, there's much to do and see. Edinburgh Castle and the Palace of Holyroodhouse are must-see attractions, plus this city is the backdrop for the famous Edinburgh International Festival which takes place in August. Ian Rankin and Rebus fans will love the tour of the city that takes in the locations and landmarks of the popular novels. Additionally, Edinburgh has an abundance of Whisky tours too! Surely a must for St Andrew's Day!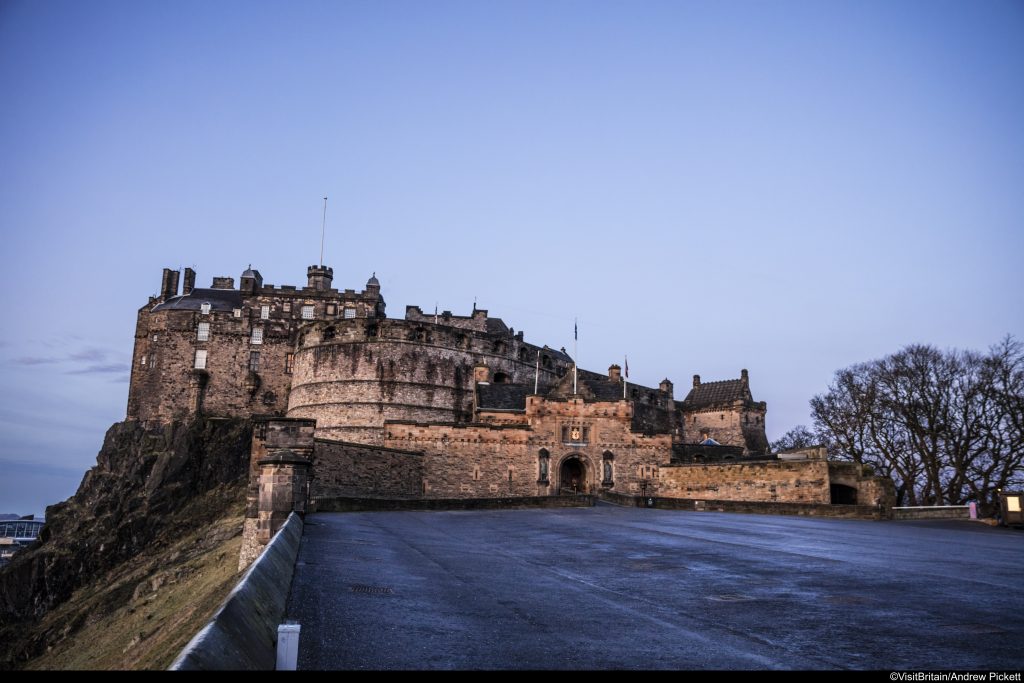 Leonardo Boutique Hotel Simpson Edinburgh
Situated in the heart of the city centre, Leonardo Boutique Hotel Simpson Edinburgh dates back to 1879. It's perfectly positioned, being a short ten minute walk from the Old Town and Edinburgh International Conference Centre. Plus, Edinburgh Castle, Usher Hall and the vibrant and exciting Princess Street are also a short trip away.
The 52 stylish guest rooms boast free WiFi, tea and coffee making facilities, a flat screen TV and complimentary toiletries. Guests can enjoy a traditional Scottish buffet breakfast in the morning. For evening dining, Simpsons is an informal restaurant that serves a menu of tasty great value dishes.
Relax in St Andrews for St Andrew's Day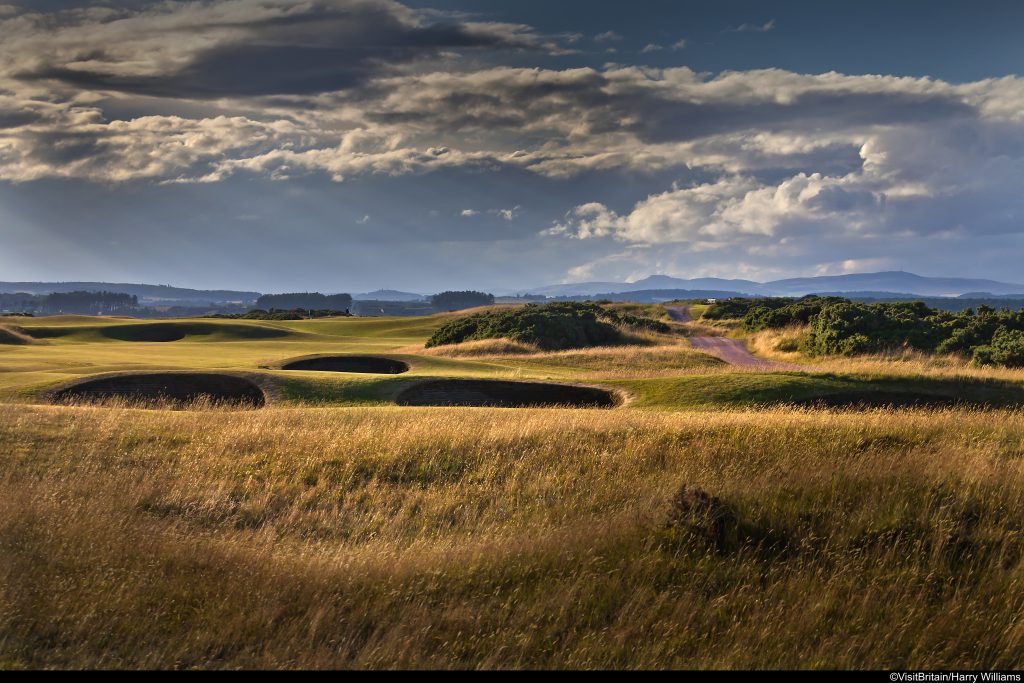 For some quality downtime, St Andrews is calling. This seaside town northeast of Edinburgh is home to many golf courses, including the legendary Old Course. Many people will be familiar with the landmark Swilcan Bridge at the 18th hole. If you hope to learn about the history of golf, the British Golf Museum is certain to fuel your appetite. St Andrew's Cathedral and St Andrew's Castle are two attractions that you must visit on St Andrew's Day! And you're sure to see the world's third oldest university where Wills and Kate met too!
Greyfriars Hotel
For home-from-home comfort, a stay at the Greyfriars Hotel is perfect! Recently refurbished, this hotel offers a warm welcome and great hospitality in the heart of St Andrews. With lots of charm and character, Greyfriars has a pub and restaurant in addition to the 20 tastefully decorated en-suite guest rooms. There are some superb dishes on the menu too! Tuck into the award-winning hand-battered haddock, as well as the restaurant's own-recipe meat pie with steak marinated in Belhaven beer.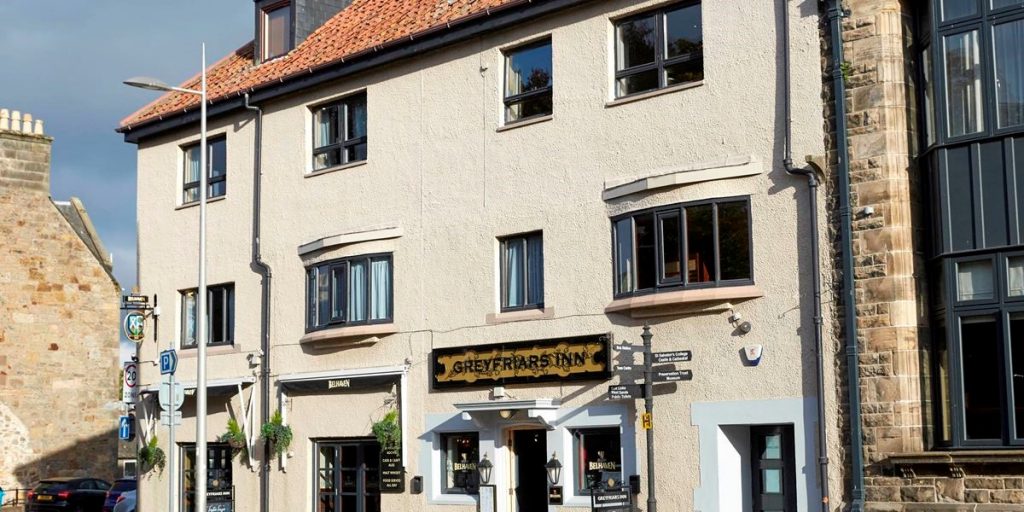 This hotel makes a perfect base for exploring the attractions of St Andrews, including Blackfriars Chapel, St Andrew's Botanic Gardens and St Andrew's Pier. It's also worth noting this is a prime spot in Scotland for excellent bird-watching at Cameron Reservoir or Eden Estuary.
Escape to Inverness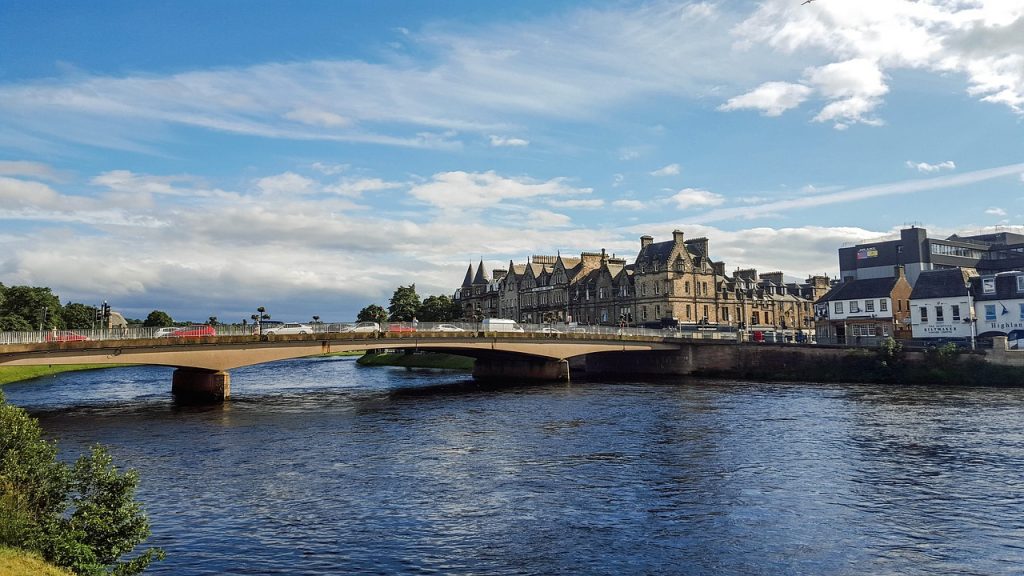 Next stop is Inverness, where the River Ness meets the Moray Firth. This is the largest city in Scotland and is referred to as the cultural capital of The Highlands. This is where you'll find the 19th century Inverness Cathedral and the 18th century Old High Church. The indoor Victorian Market which sells food, clothing and crafts is a good visit too. For guests who want to make the most of Scotland's breathtaking natural landscapes, medieval ruins and ancient villages, this is the place to be. Also, Inverness is home to some of Scotland's top whisky distilleries so make some time for a tour and a tipple!
Columba Hotel
Columba Hotel was built in 1881 and enjoys an incredible position with views of Inverness Castle and the River Ness. Guests will enjoy its peaceful location as well as the stunning views from the en-suite guest rooms. At this time of the year, the trees that line Ness Walk are decked with festive lights and certainly add to the magic of the city.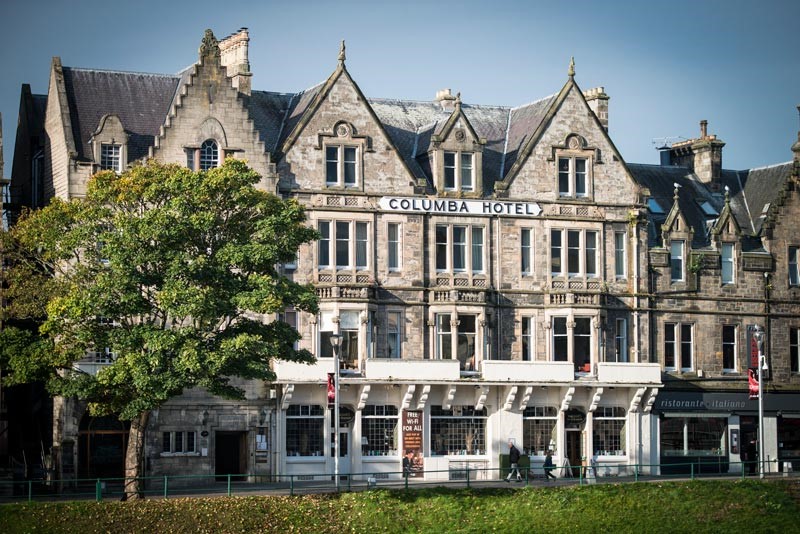 Inverness has historical attractions in every direction so the 4-star Columba Hotel is an ideal base. Why not visit the Victorian Market and the award-winning Eastgate centre? It's home to a range of popular brands and shops.
Discover Aberdeen for St Andrew's Day
Aberdeen is an exciting destination for outdoor lovers. And for adrenaline junkies the east coast is a popular spot for surfing. Visitors to the harbour could be lucky and see the resident pod of dolphins playing too. Duthie Park is home to one of the largest collections of cacti, including the world's only talking cacti! The park's stunning Winter Gardens are among Europe's largest and with a bandstand, lake, fountains and statues, the Victorian charms of Duthie Park will appeal to visitors.
Also worth a visit is the Aberdeen Maritime Museum. This is the only place in the UK to exhibit North Sea oil and gas related displays and is a real eye-opener on the industry.

Station Hotel
Located in the heart of Aberdeen and opposite the train station is the Station Hotel. Guests have a choice of contemporary designed standard, classic and superior en-suite guest rooms. With modern furnishings, a flat screen TV and free WiFi, plus a hospitality tray and complimentary toiletries, the Station Hotel offers a comfortable stay on St Andrew's Day as well as the remaining 364 days of the year!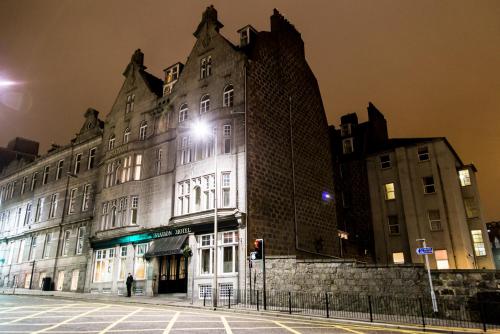 When it's time to venture outside the hotel, Aberdeen has a fine selection of bars and restaurants. Plus the hotel's location is ideal for visiting the 19th century Aberdeen Art Gallery and the Music Hall Aberdeen.
Conclusion
From Glasgow to Aberdeen, we've taken you on a journey to some of Scotland's well-known destinations. With a combination of breathtaking scenery, an endless array of attractions and genuine warm hospitality, an escape to Scotland should be on everyone's to do list! It's never too soon to start planning your Scottish escape for St Andrew's Day 2020! Why not take your own journey and discover even more hotels in Scotland here.