The good, the bad and the ugly. Or how to use a service delivered by people that avoids ghost hotels, rogue listings and inflated room rates.

No, you've not stumbled on an old Halloween post! We do however want to share some suggestions on how to avoid nightmare scenarios with your hotel and apartment bookings. Whether you're travelling for business or leisure having confidence in your hotel reservation should never make it on to your list of concerns. Similarly, feeling like you've been charged more for your hotel room because you've used an online travel agency isn't a good feeling either.
Faking it…
It's no longer just fake reviews that are a problem. Ghost hotels and rogue listings are on the rise. In a nutshell, these not so genuine properties and listings are popping up on well-known hotel booking sites, targeting corporate travellers and leisure bookers looking for accommodation in Europe's big cities, especially London.
We're probably all familiar with the story of the British tourist who booked accommodation in Amsterdam and when he arrived, his reasonably priced accommodation in an ideal location turned out to be a sea container miles from anywhere. That's an extreme example but another newer trend that's happening more and more, is the rise – quite literally – or high rise properties built as permanent housing but being used for short term breaks instead. They look like hotels, are listed like hotels but when guests arrive, there's no check-in, no front desk, guest rooms don't quite look like the photos used in the advert and you may find you have the whole building to yourself. These are ghosts hotels.
AirBnB brought in a 90 day clause back in 2017 to try to counter this problem in Greater London. However, it appears some property and management companies are finding ways around it through changing profiles, property descriptions and bogus reviews.
Don't get scammed…
There are some telltale signs to look for when you're online but they do take some detective work that's obviously timely. And at the end of the day, whatever the purpose of your trip, you want and need to be confident in the accommodation you're booking. You don't want to spend hours and hours working out if the hotel room exists, the reviews are true and images really represent the hotel or serviced apartment. What you see is what you want right?
Don't have reservations…
Especially not for a hotel or apartment that doesn't live up to its description, photographs or glowing reviews. In a world where technology rules, it's the people who can still make a huge difference to the service you receive and the confidence you have in that company. It's actually reassuring that a personal and professional service delivered by people is still an option!
We've been around for over 30 years now and our longevity is easily explained; we take pride and satisfaction in sourcing accommodation and securing the best rates. It's all about the care and attention we bring. Knowing that you have a dedicated accommodation specialist at the end of the phone working for you is our first step in delivering a reliable service that you can trust.
How we work…
We have developed our technology so we always have access to the latest live availability and rates. But that's where our similarities with other online travel agencies end.
So why would you pick us to book your hotel room?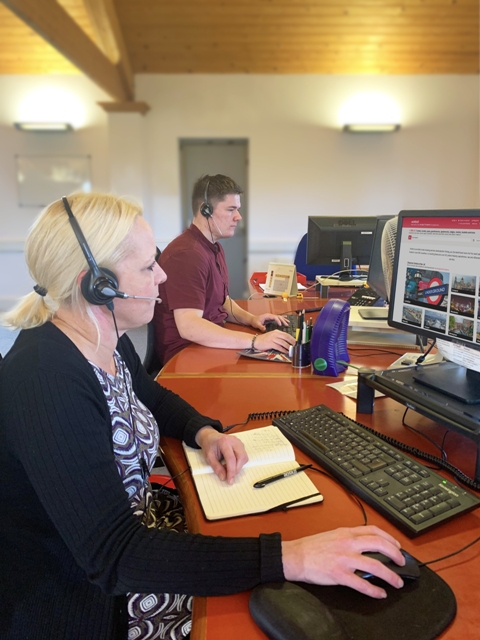 Firstly, we like to talk to the hotel's reservations team. We can verify details and make any special requests, such as parking, meal allowances, lone traveller requirements, etc. Secondly, because we've been talking and building partnerships with leading and independent hotel and serviced apartment providers for over three decades, we have pre-negotiated room rates. This means we can actually pass on great savings to you (up to 23% off).
Thirdly, if further information or clarity is needed about a hotel review, we're in an ideal position to be able to ask the all important questions.
And fourthly, we appreciate travel plans can change so we have free cancellation policies in place with many providers.
Concluding thoughts…
We've shown a few of the ways our free hotel booking service works and it certainly removes the stress and worry about rogue and ghost hotels or over-priced room rates.
You can place a request for accommodation on our website or through our team working in the Infotel Solutions Ltd head office in Lincolnshire. If you're the booker for a company you may want to speak to our business development team on 01775 843418 as we can offer additional account managed services.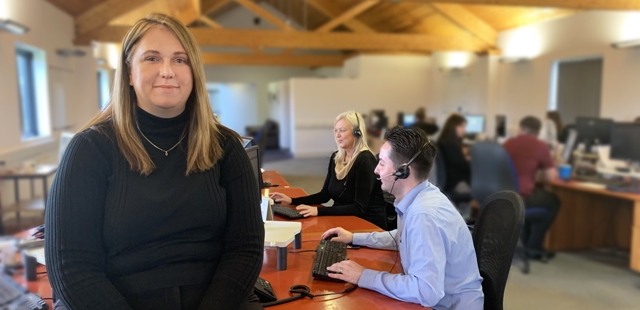 Working to your requested location, budget and welfare requirements, your accommodation specialist will provide you with options for your stay. We do ask you to let us have a two-hour turnaround from request to reservation so we can talk to the hotel. We'll then talk you through the options available and when you're happy make the reservation on your behalf.
Confirmation is sent to your desktop, mobile or device so you can use our Sync&Stay option to add the details and a Google map location to your work or home calendar.
And the attention to detail doesn't stop there. On the day of your arrival, prior to check-in, we'll call the hotel again and double check they have all your details so you are assured of a smooth check-in and a friendly welcome.
So, please don't have nightmares over your hotel room rates and bookings. Talk to us on 01775 843418 and enjoy a service you can trust and rely on.