A warm welcome is guaranteed when you stay with Vine Hotels. The UK based hotel management company has a variety of hotels across England. All of which reopened when lockdown restrictions were lifted in the summer. However, the team from Vine Hotels are continually working to keep their hotels safe and secure. Whether training staff to deliver a safe service or providing guests with contactless check-in and check-out processes, safety is paramount.
Providing flexible bookings so guests have the confidence to book now and reschedule their staycation if needed, Vine Hotels have a hotel that's sure to meet your requirements for a 2021 leisure break. If you're like us and already counting down the days for 2021, starting to think about an Easter escape or a late winter getaway, read on to discover the individual character and charm, plus superb hospitality available from Vine Hotels.
Charlecote Pheasant Hotel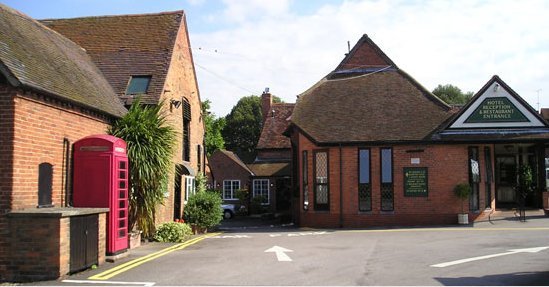 Located in Stratford-upon-Avon, the birthplace of Shakespeare, the beautiful Charlecote Pheasant Hotel offers splendid amenities for a few nights away. Full of character and historic charm, the former farmhouse boasts landscaped gardens that guests can enjoy at their leisure. Inside, the period furnishings and decor, create a peaceful and tranquil backdrop for a relaxing stay.
There are 72 guest rooms that are individually decorated, reminding you that you're in the heart of Shakespeare's country. Offering spacious suites and double rooms, Charlecote Pheasant Hotel provides a countryside getaway for couples and families. Nearby landmarks include Kenilworth Castle and Shakespeare's house museum; a must for any budding writers out there!
Vine Hotels in country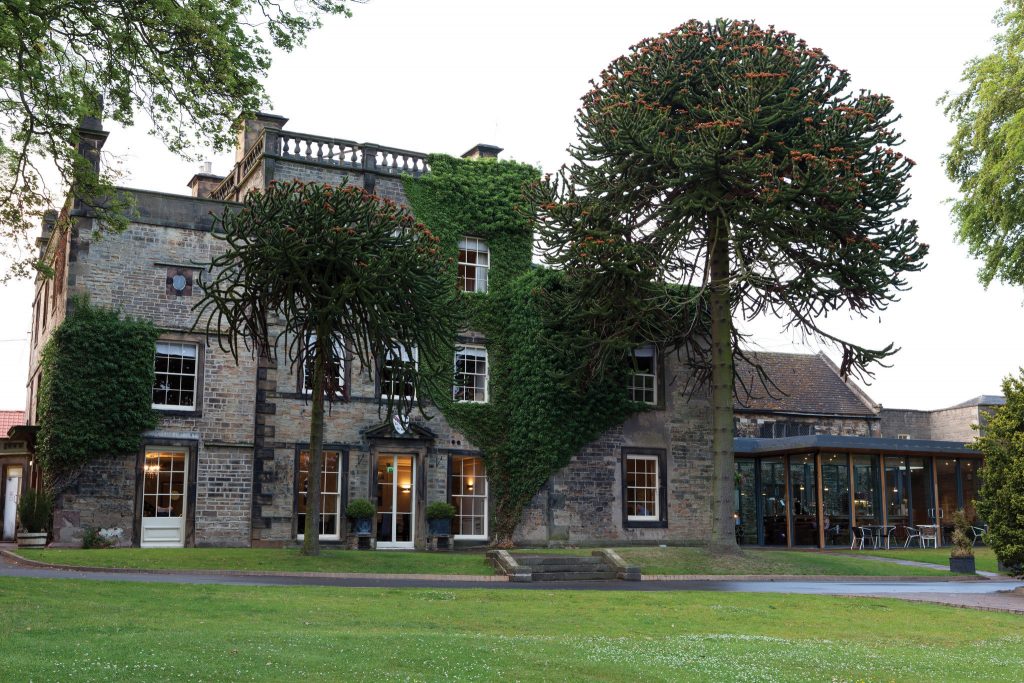 Steeped in history, this 12th century manor house offers a blend of charm and tradition with modern sophistication. The Best Western Plus Mosborough Hall Hotel is located just a 15 minute drive from the picturesque Peak District; perfect for rambling!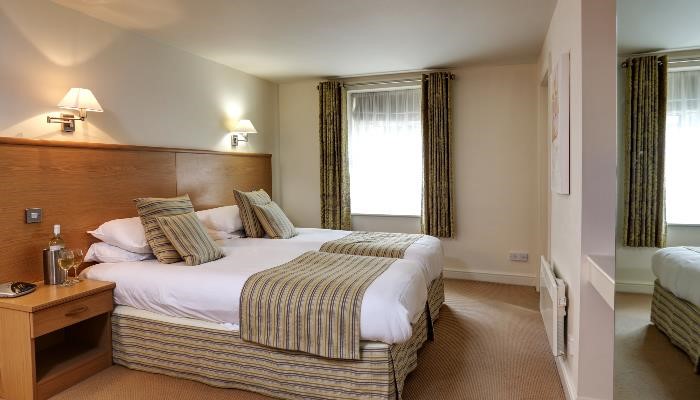 This hotel offers 46 various sized guest rooms. These include traditional four poster beds and spacious double rooms. Room service is also available here, encouraging relaxation without leaving the comfort of your bed!
Alternatively, if you enjoy going out to dinner, the recently refurbished Darcy's brasserie and bar is ideal. Boasting exquisite lunch and dinner menus, guests can choose from a delicious club sandwich for a light lunch. For evening dining, the succulent roast beef is always a winner! In addition, Best Western Plus Mosborough Hall Hotel makes the ideal setting for a sophisticated afternoon tea for two!
Vine Hotels in the city
Vine Hotels also manage Mercure Kenwood Hall Hotel and Spa, located on the outskirts of Sheffield. The hotel has over 12 acres of beautiful grounds. A particular highlight is a small lake, which is the perfect setting for a spot of duck watching! Guests can enjoy a fitness centre, spa and indoor swimming pool; just some of the facilities available here.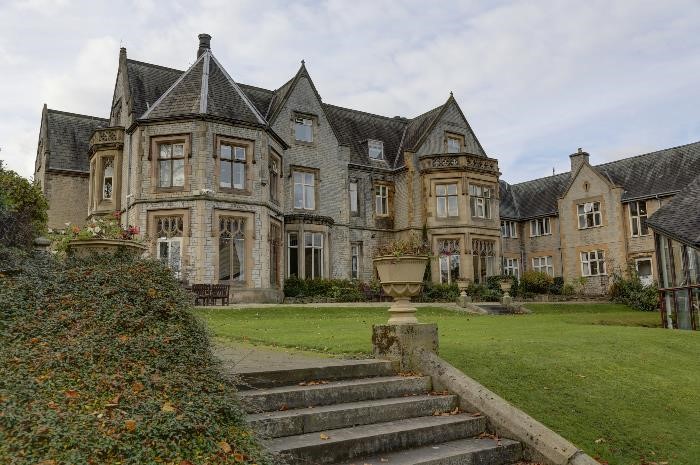 For guests dreaming of escaping to a location where countryside walks merge with city centre theatres and retail therapy, Vine Hotels have two hotels in the centre of Sheffield which are sure to tick the boxes for your 2021 getaway. The Best Western Sheffield City Centre Cutlers Hotel is within a very short walk of the famous Lyceum and Crucible theatres. The hotel group's Doubletree By Hilton Hotel Sheffield Park is located in a leafy suburb of Sheffield and includes a leisure club and spa facilities too.
If your flying into Manchester, Vine Hotel's Best Western Cresta Court Hotel is an excellent choice as it's handy for Manchester Airport. The hotel benefits from good road links via the M6, M56 and the M60. In addition, the hotel is a convenient two-minute walk from Altrincham Metrolink station. Cresta Court is a contemporary, stylish hotel and guests can enjoy free Wifi in their rooms and all public areas.
Vine Hotels near the coast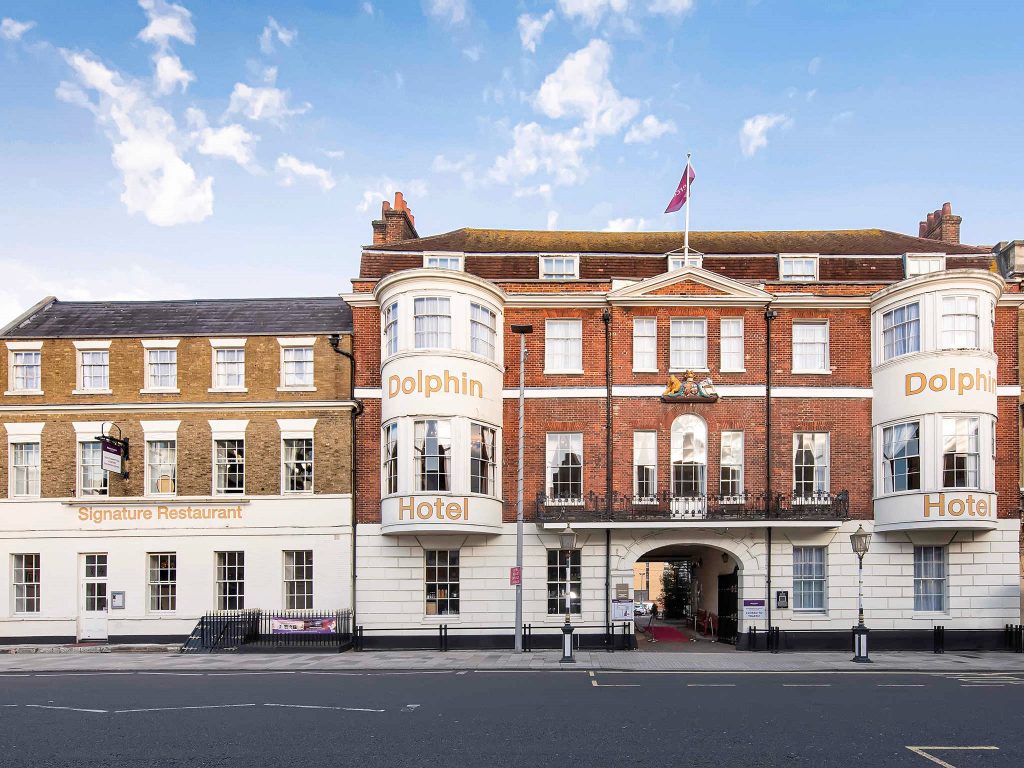 The 4-star Mercure Southampton Centre Dolphin Hotel has stood in the heart of the city for over 500 years. A Grade II listed building, the property oozes troves of the past, as well as plenty of modern day touches.
Firstly, we think guests will enjoy this hotel for its bar and the restaurant, that serves a variety of tasty, seasonal dishes.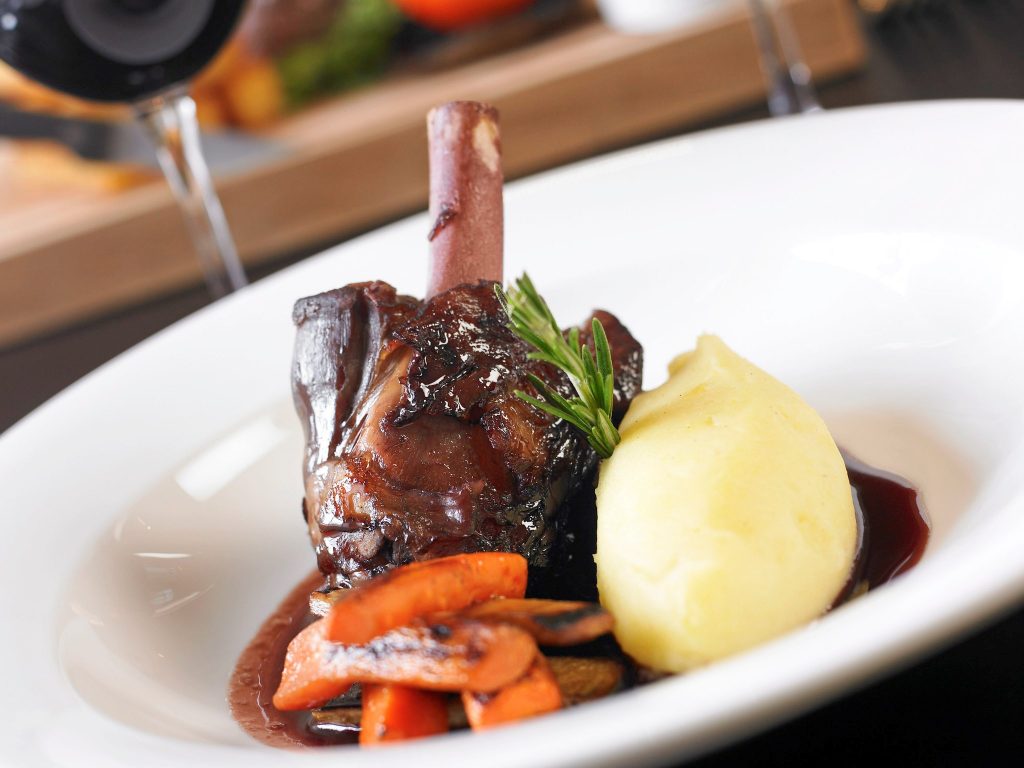 Secondly, this hotel is situated within walking distance of Southampton's main shopping area! And finally, Mercure Southampton Centre Dolphin Hotel is a pet friendly hotel! In fact, it's true to say that Vine Hotels go out of their way to welcome man's best friend to all their hotels!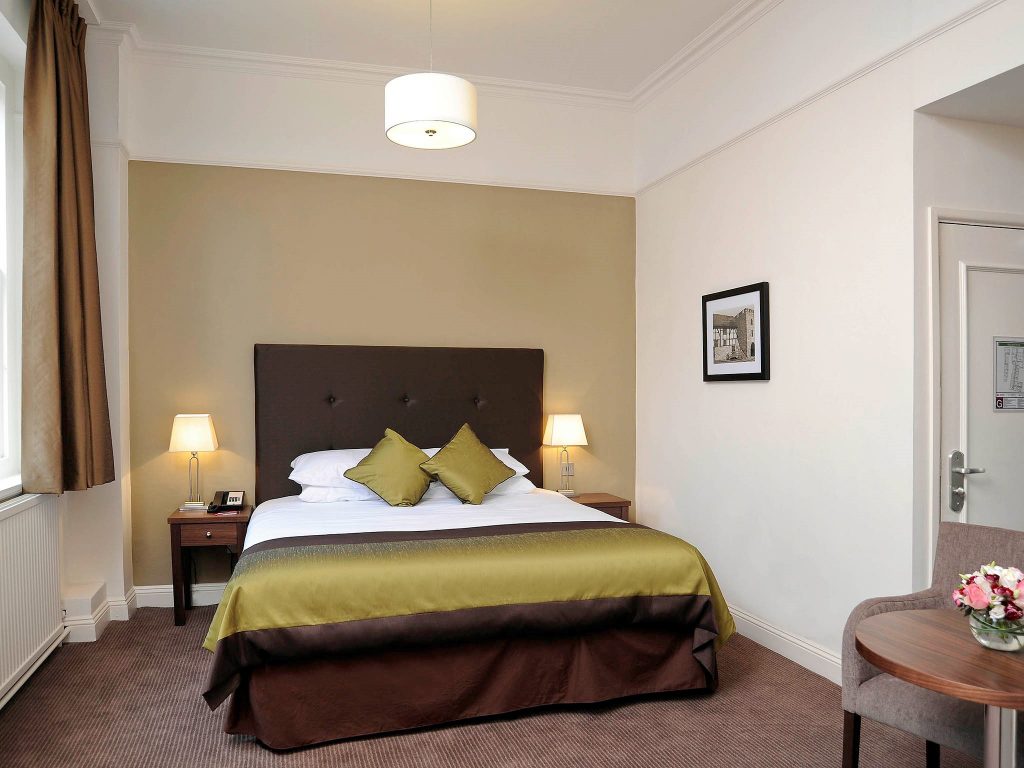 Plus, Mercure Southampton Centre Dolphin Hotel has recently undergone a £4 million refurbishment programme. So you can see this hotel really is ideal for anyone wishing to discover Southampton.
For more information or to enjoy a stay with Vine Hotels, please call the Infotel team on 01775 843417, 9:00am-5:30pm, Monday-Friday.