Some business travellers and road warriors are born to travel! A new day, a new journey, a new destination quite literally fuels their minds, ignites creativity and drives ambition. The thrill of the airport or the train station. The pit stop at a favourite service station. And when a business has concluded for the day, checking into the hotel for an overnight stay; it's all part of the working day for the country's road warriors and business travellers.
Of course, there's a flip side to business travel too. The road can be a lonely place. Maintaining a healthy diet and fitness routines can be a challenge. And the hotel stay can be disappointing. As we move forward and people return to their offices, understandably some travellers are feeling apprehensive about travelling in this new COVID-19 world.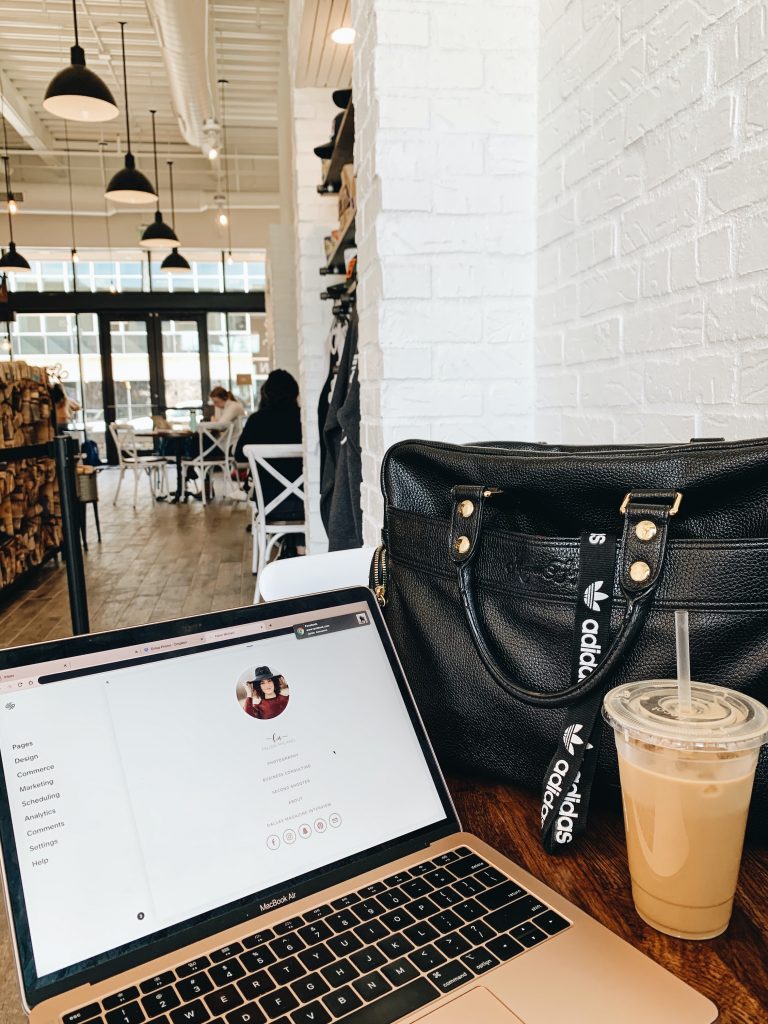 So what are we doing to allay any concerns our business travel clients may have?
Our roadmap for reassurance: keeping information simple, keeping hotel stays safe
Firstly, we're proud that we can still offer a free hotel booking service. We're now back safely distanced and working in our Lincolnshire office, which is great. We're here for anyone needing overnight accommodation for business stays.
Secondly, we're still operating to a two-hour turnaround from your initial accommodation enquiry through to confirmation of booking.
Thirdly, we remain determined to deliver the best rates for guest rooms.
And finally, flexibility! When travel plans are changing, work projects and meetings are being rescheduled at the last minute, it's reassuring that we're here to make all the changes for your stay. This includes rescheduling or refunding your stay too.
So our roadmap for reassurance promises to be: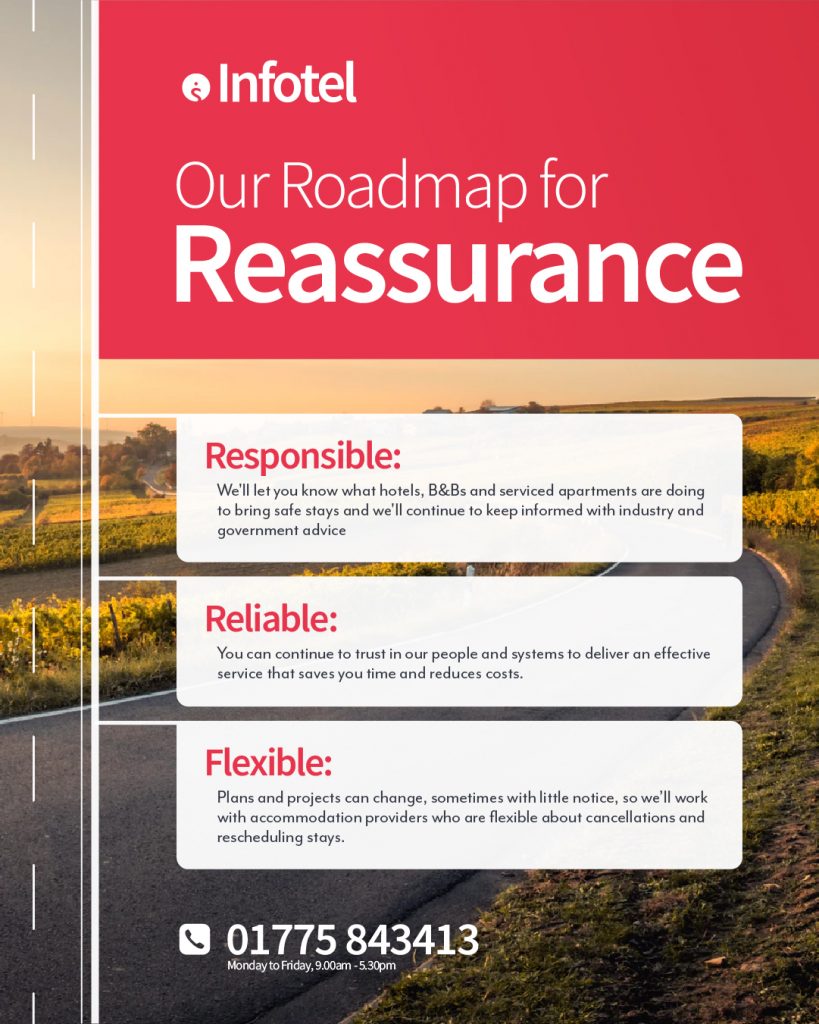 Accommodation providers
You will notice changes at the hotels, B&Bs and serviced apartments where we book your stay. These properties have invested money, time and training during the various lockdowns. This means they can bring a safe stay to all their guests. In addition to the hotels that have recently re-opened, many hotels in the UK remained open to provide accommodation for essential and key workers.
We're all used to seeing hand sanitiser everywhere and that's not any different for accommodation providers. Here are some of the other additions to a hotel stay that are aimed to reassure guests and bring added safety:
NHS QR code for track and trace
Contactless check-ins/check-outs
Revised check-in/check-out times to allow for deep cleaning and sanitisation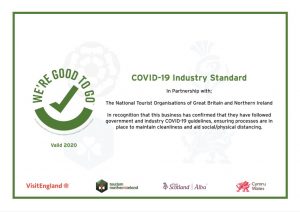 Hotels displaying official accreditations to show their new procedures and policies have been checked and approved. (Visit Britain's Good to Go stamp of approval or the AA's Covid Confident signage).
As part of our roadmap for reassurance, we'll keep it simple; we'll let you what a hotel is doing to bring a safe stay. We think it's good to be aware and reassured before you've even left for your business trip.
Hotel signage
Although social distancing has ended, you may see signage encouraging guests to walk in certain directions. This is so hotels can limit the potential for congestion in corridors, bars or restaurants. And talking about restaurants; hotel dining certainly changed during the lockdowns! We saw an end to the breakfast buffet and a reduced evening menu and sittings. There was more of an emphasis on in-room dining too. Moving forward and to keep it simple, we'll let you know what dining options are available for you before you have started your travels.
Company policies
Sadly this virus isn't giving in any day soon. That means it's important to know your company's policies and procedures for travel, track and trace, and testing. Plus what you need to do if you become ill or test positive for the Coronavirus while you're working away from home.
Using our services
You can continue to place requests for accommodation via The Cog (your company's booking portal) or using the information below:
Infotel reservations: 01775 843413
Monday to Friday, 9.00am -5.30pm
reservations@infotel.co.uk
Findmeahotelroom reservations: 01775 843402
Monday to Friday, 8.30am – 5.30pm
reservations@findmeahotelroom.com
If you've not used our free hotel booking service for a while, we'd love to talk to you! Give us a call on 01775 843418 or visit our website.
We would love to hear from business travellers and road warriors. Your feedback on how COVID-19 has impacted your business travel plans and your own personal experiences can really help shape our service delivery. Feel free to add your comments below.